Main content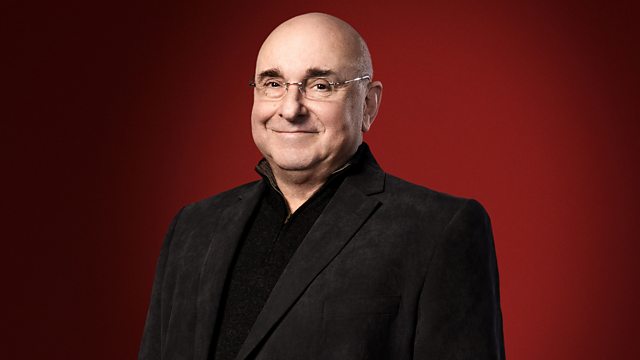 Tuesday with Rob Cowan - Liszt's Hungarian Rhapsody No. 2, Upsetting the Apple Cart, Patricia Routledge
Rob Cowan hears from Dame Patricia Routledge and explores potential companion pieces for Liszt's virtuosic showpiece for piano, the Hungarian Rhapsody No 2.
Essential Classics with Rob Cowan
Rob takes us through the morning with the best in classical music including:
0930 Rob explores potential companion pieces for Liszt's virtuosic showpiece for piano, the Hungarian Rhapsody no 2.
1010 Time Traveller. A quirky slice of cultural history
1050 Actress Dame Patricia Routledge reveals the cultural influences that have shaped and inspired her.
Last on
Music Played
Arnold Bax

Dance in the Sun (4 Orchestral sketches)

Orchestra: BBC Philharmonic. Conductor: Sir Andrew Davis.

Franz Lehár

Vilja-Lied (The Merry Widow)

Singer: Kate Royal. Orchestra: Orchestra of English National Opera. Conductor: Edward Gardner.

Kate Royal: Midsummer Night.
EMI Classics.
7.

Ludwig van Beethoven

Symphony no. 1 (Op. 21) in C major, 4th mvt; Finale

Orchestra: Wiener Symphoniker. Conductor: Philippe Jordan.

George Frideric Handel

Trio Sonata in B flat major, HWV.380

Ensemble: Convivium.

Handel, Trio Sonatas for Oboe and Violin: Convivium.
Hyperion.
20.

Franz Liszt

Hungarian Rhapsody No 2 in C sharp minor, S244

Performer: Simon Trpceski.

Adam Gorb

Yiddish Dances arr Eden (No 1, Khosidl)

Ensemble: VIDA Guitar Quartet.

Rhapsody: Vida Guitar Quartet.
BGS.
7.

Einojuhani Rautavaara

Fantasia

Performer: Anne Akiko Meyers. Orchestra: Philharmonia Orchestra. Conductor: Kristjan Järvi.

Juan Crisóstomo de Arriaga

Los Esclavos Felices (The Happy Slaves): Overture

Ensemble: Le Concert des Nations. Director: Jordi Savall.

Juan Crisóstomo de Arriaga – L'oeuvre orchestrale.
Astrée Auvidis.
5.

Amy Beach

Piano Concerto in C sharp minor, op.45 - 2nd mvt 'Scherzo' (Perpetuum mobile)

Performer: Danny Driver. Orchestra: BBC Scottish Symphony Orchestra. Conductor: Rebecca Miller.

Beach / Chaminade / Howell: Piano Concertos.
Hyperion.
003.

Malcolm Arnold

Three Shanties for Wind Quintet op.4

Ensemble: Variation 5.

Reynaldo Hahn

A Chloris

Performer: Graham Johnson. Singer: Martyn Hill.

Songs by Reynaldo Hahn.
HYPERION.
2.

Zoltán Kodály

Dances of Marosszek

Orchestra: Philharmonia Hungarica. Conductor: Antal Doráti.

Felix Mendelssohn

Andante (Variations) in E major Op.81`1

Ensemble: Quatuor Arod.

Josef Suk

When mother was still a little girl (About Mother, Op 28)

Performer: Margaret Fingerhut.

Suk: Piano Works: Margaret Fingerhut.
Chandos.
13.

Edward German

Nell Gwyn (Overture)

Orchestra: Royal Liverpool Philharmonic Orchestra. Conductor: John Wilson.

Johann Sebastian Bach

Three-Part Invention in E flat major, BWV 791

Performer: Dmitry Sitkovetsky. Performer: Yuri Zhislin. Performer: Luigi Piovano.

J S Bach Goldberg Variations 15 Sinfonias The Art Of Transcription.
Nimbus.

Benjamin Britten

Dawn (4 Sea interludes from 'Peter Grimes' Op.33a)

Orchestra: London Symphony Orchestra. Conductor: André Previn.

George Frideric Handel

Welcome as the dawn of day (Solomon)

Singer: Dame Sarah Connolly. Singer: Rosemary Joshua. Orchestra: The English Concert. Director: Harry Bicket.

Handel Duets: The English Concert.
Chaconne.
3.

Joseph Haydn

String Quartet in B flat major Op.76`4 'Sunrise' (1st mvt)

Performer: Takács Quartet.

Haydn: String Quartets, op. 76 4-6.
Decca.
1.

Frédéric Chopin

Waltz in A flat major, Op 34 No 1

Performer: Alexandre Tharaud.

Chopin Valses Tharaud.
Harmonia Mundi.
16.

Herbert Howells

Take him, earth, for cherishing

Choir: Tenebrae. Conductor: Nigel Short.

Camille Saint‐Saëns

Suite for Cello and Orchestra, Op.16

Performer: Christine Walevska. Orchestra: Monte-Carlo Philharmonic Orchestra. Conductor: Eliahu Inbal.
Broadcast

The Classical Companion Collection