Main content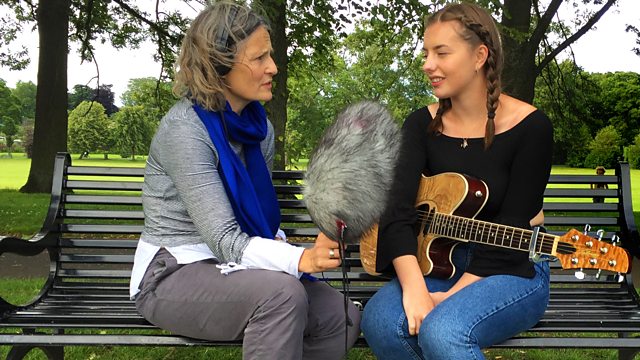 Edinburgh - Janette Ayachi
Janette Ayachi crafts a poem around the stories of hope and pain, told by locals and newcomers who sit with Anna Scott-Brown on an often wet bench in Edinburgh's Inverleith Park.
Anna Scott-Brown hears more stories from the people who stop to sit beside her on benches around the country.
In this edition, she sits on a bench in Inverleith Park in Edinburgh. Throughout the programme, a specially commissioned work by the Edinburgh-based poet Janette Ayachi draws on the voices of those passing their time in the park.
From the bench there is a panoramic view of both the medieval Old Town and the Georgian New Town. The layering of this strangely three dimensional city of roads and bridges, arches and spires is echoed in the layering of story. A schoolgirl practices her reading, while a man always ready to use his fists regrets a life dominated by drugs. Refugees from Syria are finding their feet as they learn to master the language, while one man connects to his homeland in Africa through song. A local churchman talks of pilgrimage and a museum curator of holding the past - present and future together - as one woman speaks of her fear of aging.
Hidden lives are revealed and common threads recur as Anna's gentle but insistent and sometimes extremely direct questions elicit poignant and profound responses from those sitting on the bench.
An Overtone production for BBC Radio 4.
Last on
Broadcasts