Main content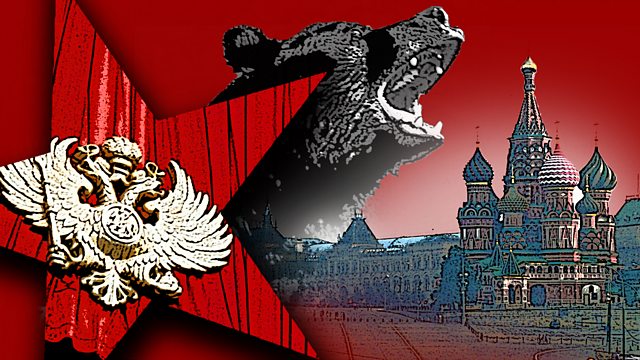 Three hundred years after the Romanovs claimed the Russian throne, their tercentenary was marked with public celebrations. Four years later, the last tsar abdicated. By Mike Walker.
In 1913, the Romanov dynasty celebrated three hundred years since they had claimed the Russian throne. Despite social unrest, public festivities
were enjoyed and Tsar Nikolai II believed he held the hearts of the people. But four years later, following disastrous military campaigns in the
First World War, and with a populace fired by revolutionary rhetoric, his grudging attempts to move with the times were not enough and he was
forced to abdicate. By Mike Walker.
Director Alison Hindell
For the centenary of the Russian Revolution, Radio 4's ambitious chronicle of Russian leaders reaches the present day.
Earlier series of TSAR have covered the reigns of Ivan IV (aka The Terrible), Boris Godunov, Peter the Great, Catherine the Great, Alexander I, and
Alexander II, the liberator of the serfs.
The final season takes in Nicholas II and the Revolution, Stalin and finally, Putin.
The dramas are produced by Alison Hindell and Sasha Yevtushenko.
Credits
| Role | Contributor |
| --- | --- |
| Nikolai | Raymond Coulthard |
| Alix | Amanda Root |
| Witte | Nicholas Woodeson |
| Nikolasha | Brian Protheroe |
| Rasputin | Rhodri Hugh Thomas |
| Fredericks | Charlie Clements |
| Stolypin | Philip Bretherton |
| Polina | Katherine Weare |
| Bogrov | Nathan Sussex |
| Gapon | David Reakes |
| Director | Alison Hindell |
| Writer | Mike Walker |