Main content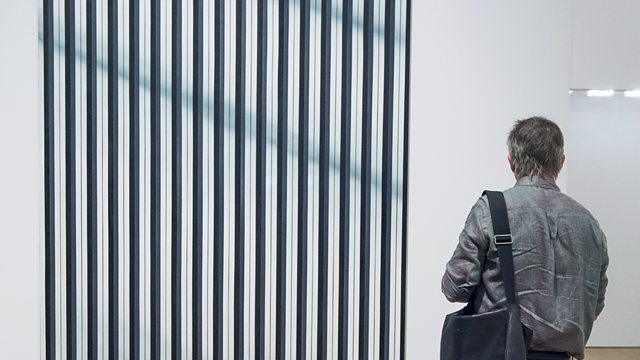 Young Marx, Call Me by Your Name, Art since 9/11, Susie Boyt - Love & Fame, Alias Grace on Netflix
Young Marx at Bridge Theatre, Armie Hammer in Call Me By Your Name, Art since 9/11 at Imperial War Museum, Susie Boyt's novel - Love and Fame, and Alias Grace on Netflix.
Young Marx is the opening production at Nicholas Hytner's newest venture; the brand new Bridge Theatre in London. It stars Rory Kinnear as a youthful version of the writer of Das Kapital
Armie Hammer plays a visiting professor who is the object of a crush by a younger man in a new film Call me By Your Name.
The exhibition Age of Terror: Art since 9/11 has just opened at The Imperial War Museum in London, showing works by an international array of artists created in the wake of the events of that world-changing day
Susie Boyt's latest novel - Love and Fame - examines relations between siblings as well as a difficult marriage.
Alias Grace on Netflix is a new series dramatising Margaret Atwood's novel
Tom Sutcliffe's guests are Antonia Quirk, Ayesha Hazarika and Ryan Gilbey. the producer is Oliver Jones.
Call Me By Your Name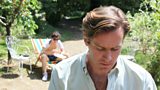 Call Me By Your Name is in cinemas now, certificate 15.
Young Marx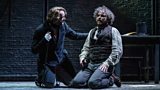 Young Marx is at The Bridge Theatre in London until 31 November
Image: Manuel Harlan
Susie Boyt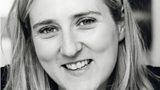 Love and Fame is published by Virago on 2 November
Age of Terror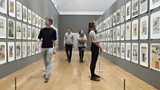 Age of Terror: Art Since 9/11 is at Imperial War Museum London until 28 May 2018.
Image: Hans-Peter Feldmann's 9/12 Front Page (2001), exhibited as part of Age of Terror: Art since 9/11 at IWM London.
Alias Grace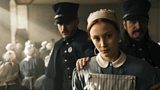 Alias Grace will be available on Netflix from 3 November 
Subscribe to the Saturday Review podcast
Podcast
Sharp, critical discussion of the week's cultural events, with Tom Sutcliffe and guests