Main content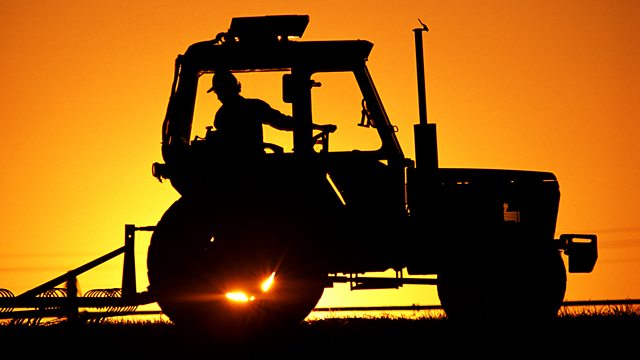 Farm antibiotics, Harvest Home and rethinking UK agriculture
A big cut in sales of farm antibiotics in the UK, the old tradition of Harvest Home makes a comeback and a new commission beings looking into the future of British agriculture.
Antibiotic use in farm livestock has seen a dramatic reduction with DEFRA figures suggesting a 27% reduction since 2014. The news is being welcomed throughout the industry with a pledge for more action to fight drug resistance.
The centuries-old tradition of Harvest Home is seeing a revival. The farm-workers' feast was marked by singing, drinking and general merry-making but began to die out during the Victorian era. On his farm near Newent, Eric Freeman was the first farmer to reinvent the custom in Gloucestershire more than 20 years ago.
The Royal Society for the Arts, Manufactures and Commerce (RSA) is launching a two year Food, Farming and Countryside Commission to make the case for "a fairer food and farming system". The organisation hopes it will lead to a sustainable future for the UK's countryside after Brexit.
Presented by Caz Graham.
Produced by Vernon Harwood.