Main content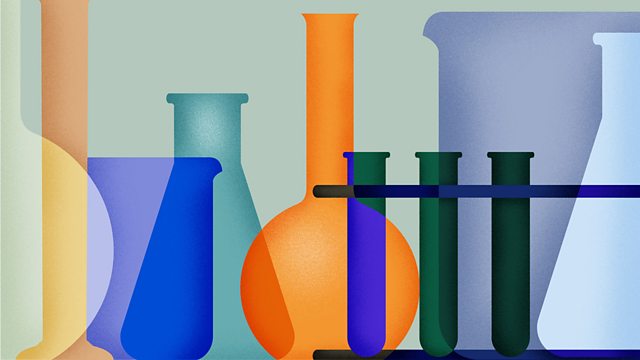 Insects disappearing, DNA Biosensor, Dog faces, Bandit dinosaur
Adam Rutherford explores the shock finding that flying insects have decreased by 75% in 27 years, with insect ecologist Dave Goulson and nature writer Michael McCarthy.
The total biomass of flying insects in the environment has decreased by 75% in the last quarter of a century. That's the conclusion of research published at the end of last week in the journal PLOS One. The discovery, made in Germany, has shocked many, but should we in the UK be worried too? The answer is yes, according to Adam Rutherford's guests Dave Goulson, professor of biology at the University of Sussex, and Michael McCarthy, environmental journalist and author of 'The Moth Snow Storm.'
The speed and ease of precise infection diagnosis could be transformed by synthetic biologists at Imperial College, London. Paul Freemont tells Adam about a simple DNA biosensor that turns green in the presence of a pneumonia-causing bacterium that is a particular problem for people with Cystic Fibrosis. He adds that the technology is adaptable to any kind of bacteria and may also aid efforts to curb the spread of antibiotic resistance.
When dogs know you are looking at them, they ramp up the expressiveness of their faces. Marnie Chesterton visits the Dog Cognition Centre at the University of Portsmouth to talk to the researchers who made this discovery, and to meet Jimmy the Staffy.
Palaeontologists at the University of Bristol have figured out the colour patterning on a dinosaur that lived 120 million years ago. Sinosauropteryx was a small feathered dinosaur. Two spectacular fossils of it were found in northeast China. The specimens are so well preserved that remnants of pigment remain in the feathers. This allows Jakob Vinter and colleagues to see that Sinosauropteryx was reddish brown in colour, with light stripes on its tail, light and dark counter-shading on its body and a dashing bandit-style face mask.
Producer: Andrew Luck-Baker.
Last on
BBC Inside Science is produced in partnership with The Open University.
Broadcasts

Take the Synthetic Voices and Personality Test