Main content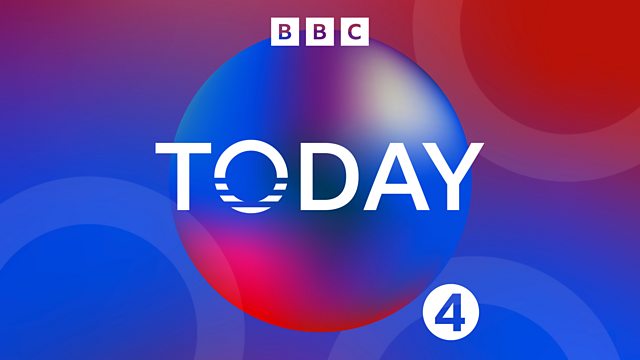 26/10/2017
Morning news and current affairs. Including Yesterday in Parliament, Sports Desk, Weather and Thought for the Day.
Last on
Today's running order
0650
Amid the questions about Brexit and Universal Credit in the House of Commons yesterday, Theresa May was also asked about a less high-profile Tory policy - tree planting. Chris Morris, from the BBC's Reality Check team, has been finding out more.
0655
A full council vote is being held in Lancashire today on whether to stop supplying un-stunned halal meat for school dinners after the council leader, Geoff Driver, said the practise was cruel. Abdul Qureshi is acting CEO of the Lancashire Council of Mosques.
0710
Hundreds more poor students could be admitted to the UK's top universities if entry requirements for these youngsters were dropped by two A-level grades, according to research. Conor Ryan is director of research at the Sutton Trust.
0712
It is crunch time for the Catalan Crisis and the next 48 hours will be crucial. Katya Adler is the BBC's Europe editor.
0715
UK car production fell 4% last month – the fifth month of decline this year - largely on the back of a sharp drop in demand from UK car buyers, according to SMMT figures. Arndt Ellinghorst is head of Global Automotive Research at advisory firm Evercore.
0720
The social media accounts of young offenders should be supervised to prevent serious violence. Dame Glenys Stacey is HM Chief Inspector of Probation and Ricky Joshua is mediation officer at Camden Council.
0725
Scientists in Britain are this week launching clinical trials that they hope could lead to a breakthrough in developing the world's first HIV vaccine. Professor Robin Shattock is leading the research at Imperial College.
0730
Councils in England have been threatened with cuts to social care funding if they fail to meet targets to reduce bed-blocking by the end of October. Nicholas Rushton is leader of Leicestershire county council and Nigel Edwards is chief executive of the Nuffield Trust.
0740
The bestselling author John Grisham is publishing his 31st novel The Rooster Bar. Grisham lives in Charlottesville Virginia, where this summer's Unite the Right rally took place. Mishal Husain spoke to him about that event and about the political climate in the US.
0750
The cost of energy in the UK is "too high" and is higher than it needs to be to meet targets to cut greenhouse gas emissions, according to a study by Oxford University economics professor Dieter Helm. Sir Ed Davey is former energy secretary.
0810
Hundreds more poor students could be admitted to the UK's top universities if entry requirements for these youngsters were dropped by two A-level grades, according to research. The BBC's Ross Hawkins reports and Les Ebdon is director of fair access to higher education at the Office for Fair Access.
0820
Classified files about the Kennedy assassination will be released today - but what might they show? Clint Hill was a secret service agent travelling in the car behind President Kennedy in Dallas on the day of his assassination.
0830
The UK's economy had higher than expected growth in the three months to September. Tom Westley is productivity and skills board member for the West Midlands Combined Authority and Sir John Peace is chair of the Midlands Engine.
0840
The British car designed to go a thousand miles an hour will make its first public runs in Cornwall later. Wing Commander Andrew Green is a fighter pilot for the British Royal Air Force and World Land Speed Record-holder.
0850
The European court of Justice will rule on whether the card game Bridge is a sport today. Heather Dhondy is English Ladies team member and a board member of the English Bridge Union.
All subject to change.
Broadcasts