Main content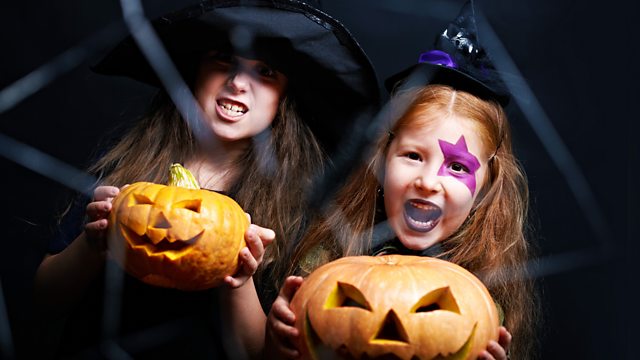 Expensive care options, Data detox, Horrible Halloween
Consumer affairs programme. The NHS has been told to treat people with costly care packages at home if that is what they want. And do you need a data detox?
The NHS is being warned not to force disabled or very sick people to live in care homes when they want to live at home. The UK's flagship equality body is writing to Clinical Commissioning Groups about new policies which can mean a person being told living at home is too expensive, .
With the I-Player 'close to capacity'- service to older television sets could be curtailed or stopped altogether.
A study out today by price comparison website Moneysupermarket. Com says stressed people are more likely to make impulse purchases they later regret. The study reckons so-called 'stress buying' is costing us around £1,250 a year.
Information gathered from online devices is used to build a picture of you. It can work out our most secret desires - and then try to sell them to us. Should we be worried? And do you detox your data?
Halloween is supposed to give you a fright but have the celebrations also become tasteless? Last week, online retailer "Halloween Costumes" was forced to apologise after an Anne Frank inspired costume for children appeared on their website. And they weren't alone. Eagle eyed shoppers also spotted an Oscar Pistorius Halloween costume - which featured a gun - on Amazon.
MPs have launched an inquiry into e-cigarettes after concerns that there are "significant gaps" in what we know about them and how they are regulated.The House of Commons' science and technology committee said it would look at everything from their impact on human health to how their consumption affects the NHS and economy.
Chapters
Expensive Care Options

NHS have been warned to let people who need expensive care packages to stay at home

Duration: 09:09

BBC iPlayer Trouble

Catch Up TV service could be cut from older TV's

Duration: 05:20

Emotional Spending

Do we spend more when under stress - and are advertisers exploiting it?

Duration: 07:04

Data Detox

Do you need a data detox to prevent exploitation by entities you don't want to hear from?

Duration: 07:32

Horrible Halloween Costumes

Parents unhappy as Halloween costumes become more sinister and scary

Duration: 04:57

E-Cigarettes

MPs to investigate why they say are "significant gaps" in what we know about them

Duration: 04:40