Main content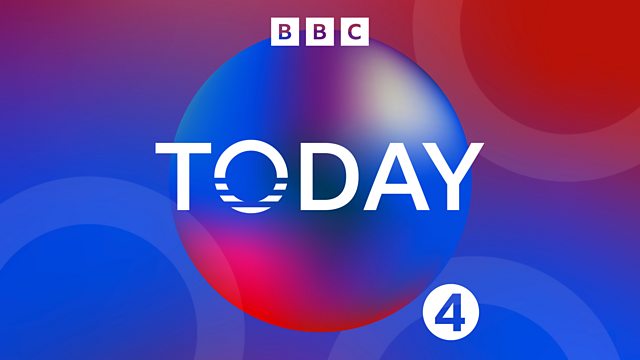 25/10/2017
Morning news and current affairs. Including Yesterday in Parliament, Sports Desk, Weather and Thought for the Day.
Last on
Running order
0650
Can you trust a company's accounts? Our business presenter Dominic O'Connell reports.
0655
When you see political messages on Twitter in future, it should be clear if it is paid for advertising - and who funded it. That's the promise from the company after criticism of the way Twitter accounts with links to the Kremlin operated in the runup to last year's US presidential election. Amol Rajan joins us.
0709
One number out today could help shape two vital economic decisions. The latest estimate of how fast the economy's growing. Paul Johnson is the director of the institute for fiscal studies.
0715
How will Brexit affect our dairy farmers? Judith Bryans is chief executive of Dairy UK.
0725
One of the big sticking points in the Brexit negotiations has been the rights of EU citizens living here. Long before that is settled many have chosen to leave the country. Brexit is not the only factor. The  weakness of the pound has cut the the value of wages here but as our Europe Correspondent Kevin Connolly reports from the Polish city of Lodz, rising prosperity at home is also a factor in calling workers and their families back.
0735
The President has already failed to pass legislation on health care reform, funding that wall with Mexico and tax cuts but Donald Trump's cheerleaders have hailed the decision by Senator Flake to quit as a triumph. Sebastian Gorka was a Trump adviser in the White House. He's now the chief strategist for the campaign Make America Great Again.
0740
From observations of the landscape and wildlife around a parish in Hampshire, published in 1789, to the offerings of today - a project just launched by the Arts and Humanities Research Council is asking for nominations for favourite books about nature. H is for Hawk author Helen MacDonald joins us with Esther Woolfson, naturalist and author of Field Notes from a Hidden City.
0745
The closing session of the Communist party congress in China has revealed the seven men who will be its most powerful figures for the next five years. Carrie Gracie is the BBC's China editor and Jonathan Fenby is China chairman of research service TS Lombard.
0810
Why is it that it takes a British worker five days to produce what a French worker, a worker in Germany or the United States can produce in four days? Businessman Lord Sugar and economist Lord O'Neill join us.
0820
It is 18 months since the death of Prince at his home, Paisley Park in Minnesota, and this week an exhibition opens at the O2 in London featuring some of his possessions including stage outfits, and the jewelled walking sticks with which he was often seen. His sister Tyka Nelson is in studio.
0835
Terry Richardson is one of the world's most celebrated and successful photographers - shooting Kate Moss, Miley Cyrus and barack Obama. In the last few days there has been new interest in allegations - that he has behaved inappropriately with models. He denies the allegations.
0845
This week, the Today programme will have been on air for 60 years. We've been asking you how the country has changed in that time. It's the job of the Office of National Statistics to gather data about almost every aspect of British life. Senior ONS statisticians Pete Benton and Liz McLaren.
0850
The number of new schools in England that have been fitted with sprinklers are falling. Julian Parsons is representative of the National Fire Chiefs Council.
All subject to change
Broadcast