Main content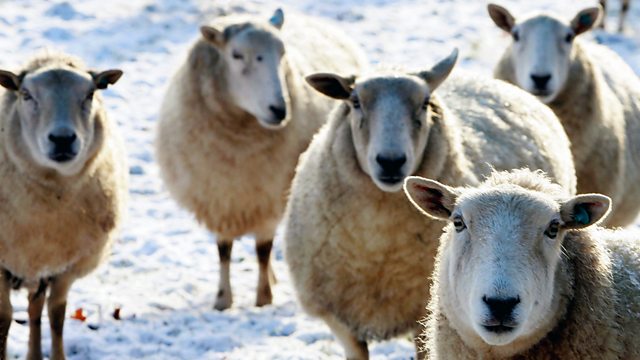 British produce in supermarkets, apple storage, coppicing, 2 Sisters inquiry, glyphosate vote
It is the season for autumnal produce in the UK, so why are some retailers importing squash from Greece? Plus who exactly is driving what is available in stores?
It's autumn: the trees are full of fruit and fields are full of squash - so why are some consumers unable to find home-grown seasonal fruit and veg in their local supermarkets?
Horticulture specialist Sara Venn sparked an outcry on Twitter this week, when she contacted Sainsbury's via the social network to ask why the squash she found in her local store was from Greece, and not the UK. Sara, who works with small-scale farmers as vice chair of growing network Incredible Edible, tells Anna Hill the supportive response from other shoppers has been huge.
Meanwhile Ali Capper - who chairs the National Farmers Union's Horticulture and Potato board - explains why retailers might be selling imported produce, when UK stocks are available.
As well as seasonal fruit and veg, autumn means coppicing season. This ancient method of woodland management dates back to the Stone Age, and involves cutting certain types of hardwood down to ground level, to allow new shoots to grow. The young stems can then be harvested, and crafted into a range of products - from walking sticks to chair legs.
But can such an ancient practice keep up with the modern world? Vernon Harwood has been to the coppice industry's annual gathering in the Cotswolds to find out.
We'll hear more details today on what went wrong at chicken supplier 2 Sisters in September, when undercover footage appeared to show staff at the firm's West Bromwich plant tampering with food safety records. The company subsequently halted operations at the site and several supermarkets suspended buying from the plant. The Environment Food and Rural Affairs Committee will take evidence later from the owner and chief executive of 2 Sisters, Ranjit Singh Boparan.
Glyphosate is the world's most commonly used weed-killer. Many farmers say it's essential for successful crops, but in 2015 the International Agency for Research on Cancer said glyphosate was "probably carcinogenic to humans". Following that, the European Food Safety Authority decided it was "unlikely" to cause cancer in humans - and the debate continues.
Later today, the future of the chemical in the EU will be decided. The Commission's Standing Committee on Plants, Animals, Food And Feed will vote on whether to renew glyphosate's license - which expires in December - for another 10 years.
We'll be discussing the outcome on tomorrow's programme.