Main content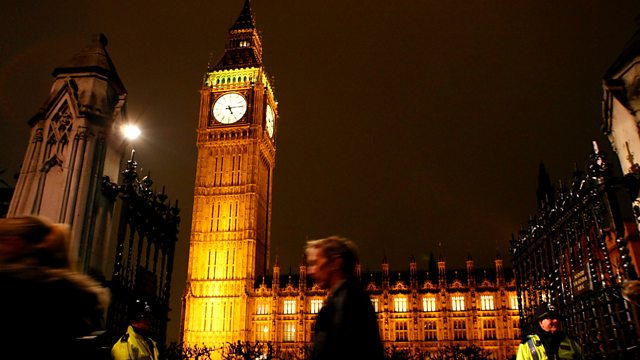 24/10/2017
Labour steps up its attack on how the universal credit benefits system is being introduced. Alicia McCarthy reports on the day's exchanges in the Commons and Lords.
Labour continues its attack on the new Universal Credit welfare system. Alicia McCarthy reports on a vigorous debate in the Commons.
Also on the programme:
* The Chancellor Philip Hammond faces more teasing over Brexit.
* Police chiefs from forces around the country weigh up the prospects for the future of policing.
* A plea for more global help for the Rohingya refugees displaced from Myanmar.
* Peers demand a thorough investigation into the murder of a campaigning journalist in Malta.