Main content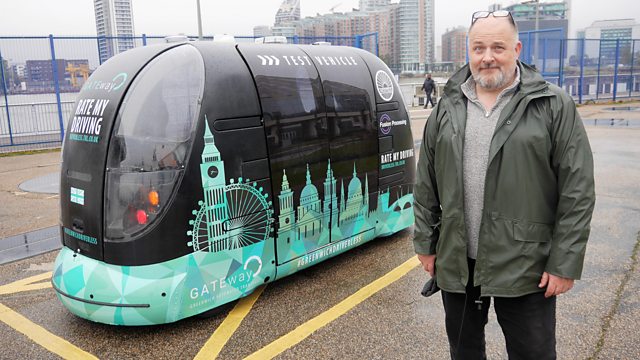 Driven
Peter Curran asks if we may be driven out of the driving seat as the autonomous vehicle prepares to make cars seem as antiquated as the expression 'horseless carriage'.
Peter Curran looks back at the culture of cars - as the driverless era approaches.
It's lasted barely 11 decades, yet the era of the driver and the car is slowly coasting to a close. Fewer young people are learning to drive while the technology behind autonomous vehicles is set to come of age.
Peter traces his enthusiasm for driving back to his disreputable teenage years in Belfast. He starts this Archive on 4 with Mr Toad of the Wind in the Willows who, in 1908 (the year of the model T Ford), promised his friends he'd never drive again - only to break his promise almost instantly. The Toad story is prophetic. For many, cars are compulsive.
Using choice archive, Peter looks at the diverse role of driver - from Barbara Cartland's posh Chauffeur to the hapless guests featured on Road Rage School. And he tracks the car as style icon, with special reference to the lovable Morris Minor, the stylish Mini and the all-things-to-all-drivers Ford Cortina, whose pre-launch codename was the Archbishop.
Peter Curran identifies one car as prophetic. The VW Beetle - part of a plan by Adolf Hitler to allow all workers the freedom associated with motoring - starred in its own 1968 movie, the Love Bug. Herbie was the first-ever driverless car, though he was propelled by magic and belief, not artificial intelligence.
Meanwhile Alexei Sayle thinks future generations will marvel at the idea that their ancestors were allowed to drive cars "in the same way chemists were allowed to put opium in cough syrup."
A Testbed production for BBC Radio 4.