Main content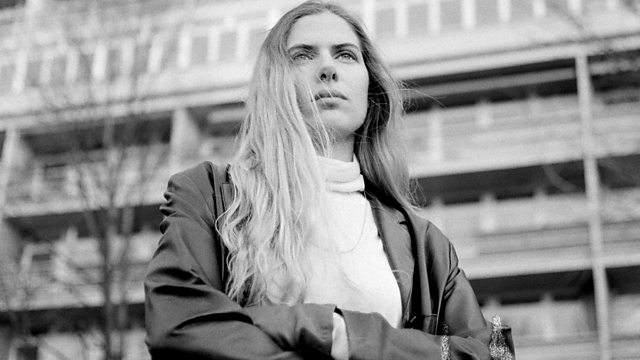 Laurel Halo
Stuart talks to the Michigan born, Berlin based, electronic music producer Laurel Halo. The Featured Album comes from the dark and experimental edges of hip-hop, in the shape of cLOUDDEAD's 2001 eponymous debut. And there's music from Burial, Physics House Band, The Residents and Neil March.
Last on

Music Played
The Monochrome Set

The Jet Set Junta

The Ruling Class.
Cherry Red.

The Gist

Assured Energy

Holding Pattern.
Tiny Global Productions.

cLOUDDEAD

Bike (1)

cLOUDDEAD.
Big Dada Recordings.

Gentle Giant

Giant (Steven Wilson Mix)

Three Piece Suite.
Alucard.

NSRD

Invalidu Tramvajs

Close To The Noise Floor Presents Noise Reduction System (Formative European Ele.
Cherry Red.

The Physics House Band

Calypso

Mercury Fountain.
Small Pond Recordings.

cLOUDDEAD

JimmyBreeze (1)

cLOUDDEAD.
Big Dada Recordings.

Stereolab

The Flower Called Nowhere

Dots And Loops.
Duophonic Ultra High Frequency Disks / Drag City.

Connor Farrimond

Cigarette Smoke In Car Lights

Anorexic Pig Farmer Commits Suicide.
Self-Released.

Samla Mammas Manna

Liten Dialektik

Klossa Knapitatet.
Silence.

Godspeed You! Black Emperor

Famine

Luciferian Towers.
Constellation.

The Residents

Blue Rosebuds

Duck Stab.
Ralph Records.

Tsinder Ash

Offerings

Offerings.
Self-Released.

Marden Hill

Curtain

The Ruling Class.
Él Records.

cLOUDDEAD

I Promise Never To Get Paint On My Glasses Again (1)

cLOUDDEAD.
Big Dada Recordings.

Il Sogno del Marinaio

Purple Orange Green & Yellow

Live on Marc Riley - Sept 25th 2017.

Ivor Cutler

Out With the Light

A Flat Man.
Creation Records.

Neil March And The Music Of Sound

Water (1st Movement)

Hans‐Joachim Roedelius

&

Tim Story

House Of Glances

Inlandish.
Grönland Records.
Broadcast