Main content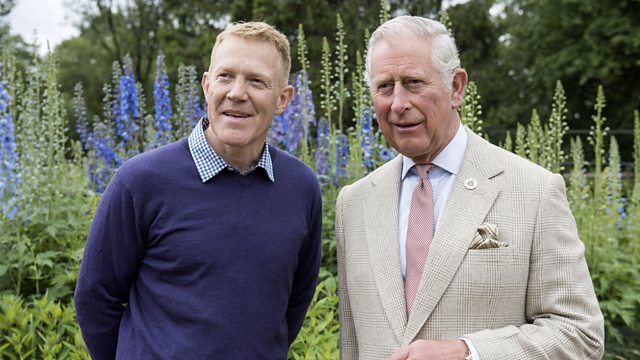 Dumfries House
Prince Charles talks about why he stepped in to save Dumfries House in East Ayrshire and his vision of how it can be used to help the local community.
Anita Rani and Matt Baker are at Dumfries House in East Ayrshire, one of Scotland's grandest country houses and now an important centre for training and education. Matt is given a tour of its fine rooms and Chippendale furniture and hears how it was His Royal Highness Prince Charles's intervention that saved it for the nation. Matt meets house butler Lauren Dalziel, just one of many local people who've found employment at Dumfries House. He also spends time on the estate's farms, seeing how rare breed cattle are giving local schoolchildren a taste of the farming life.
Anita meets the apprentices learning traditional craft skills that they are putting to the test on restoration projects on the estate, and she gets her hands dirty with the schoolchildren pulling up vegetables in the walled gardens before joining them in a seasonal feast. And we hear from Prince Charles himself, who talks to Adam about why he stepped in to save Dumfries House, and of his vision of how it can be used to help the local community.
Charlotte Smith's looking at where all the extra electricity will come from to power the millions of electric cars that could take to our roads over the next 20 years and finding out the impact it could have on our countryside. And, down on his farm, Adam Henson's checking all is well with his pregnant sheep and cows.
Dumfries House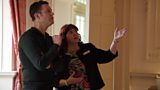 Dumfries House and Estate was rescued by His Royal Highness, Prince Charles, ten years ago and has since been given a new lease of life changing the lives of hundreds of local people. Back in June of this year, Adam went to visit His Royal Highness in residence at the House, to find out about his vision for the Estate, and now Matt is back, to see how things have progressed. He is given the grand tour of Dumfries House by local guide, Gail Gilchrist. Inside are examples of some of the most priceless Chippendale furniture that makes this house so special.  
Electric Britain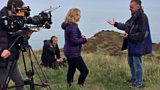 In 2040 new petrol and diesel cars will be banned and we'll all be expected to get around in electric vehicles. But with millions of them on our roads where will all the extra electricity come from? Charlotte Smith travels to a fracking site in Yorkshire to find out if the controversial drilling technique could supply the energy needed and if not could the answer be solar panels and wind farms all over our countryside? 
The petrol and diesel ban: How will it work?
Education garden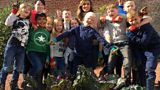 Introducing young people to gardening and helping them understand how food is produced, is one of the many visions that HRH Prince Charles had for Dumfries House. Now, every year 5000 children come and take part in the estate's food education programme in the  spectacular, restored walled garden. Anita joins a group of primary school children from inner city Glasgow, as they get back to their roots and turn gardener for the day on a field trip with a difference.    
Rare breeds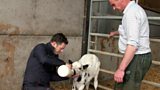 Matt meets husband and wife team, John and Denise Rowell on Home Farm, the commercial farm on the Dumfries House Estate. Home farm has some of the UK's rarest native breeds such as Vaynol and Whitebred Shorthorn cattle, Castlemilk Moorit sheep, British Landrace pigs and Pied turkeys. Matt helps John bring the rare beef cattle in to the barns for winter, and meets a very special little orphan, receiving some specialist care from John. 
Traditional skills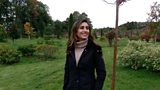 Helping local people into work is a central goal of the Prince's Trust and the team at Dumfries House. Anita meets Estate Manager, Gordon Neil, to find out how they are providing people with a better chance in life. The Trust has created practical courses in traditional crafts that are designed to give young people aged 16-24 a leg up in the job market, and local mentor Darren McMurdo explains how the projects have helped turn things around for many in the area. 
A day on the farm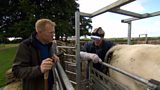 It maybe autumn, but on the farm Adam's already planning for spring. He's out checking his cows to find out of they're in calf and releasing his new rams into the flock. If things go well, then come next spring the farm should be full of calves and lambs, but will it all go according to plan?    
Education farm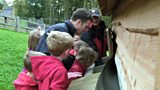 Matt catches up with Denise down at Valentin's Education Farm. It was officially opened by HRH Prince Charles earlier this year, to mark the ten-year anniversary of the Dumfries House project. The education centre has proven a huge success for school children all over Ayrshire and Matt joins a small group on their first visit to the farm to learn more about the special livestock and gain an understanding of where their food comes from. 
Credits
| Role | Contributor |
| --- | --- |
| Presenter | Anita Rani |
| Presenter | Matt Baker |
| Presenter | Adam Henson |
| Presenter | Charlotte Smith |
| Executive Producer | William Lyons |
| Series Producer | Joanna Brame |