Main content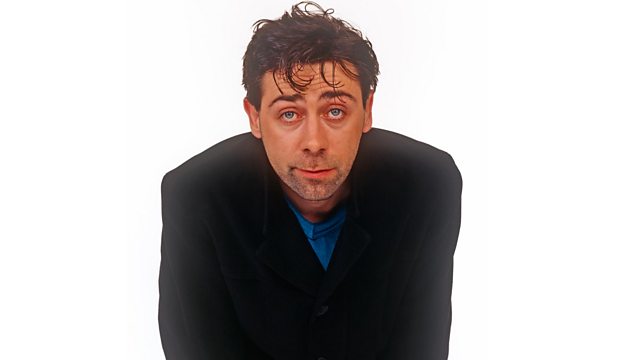 Sean Hughes, Sir Brian Barder, David Marks, Major Khush Ahmad-ul-Mulk, Marge Calhoun
Matthew Bannister on comedian Sean Hughes, architect David Marks, Chitral prince Major Khush Ahmad-ul-Mulk, diplomat Sir Brian Barder and surfer Marge Calhoun.
Matthew Bannister on
Sean Hughes, the comedian who pioneered stand up with a narrative and was a team captain on "Never Mind the Buzzcocks".
Architect David Marks who mortgaged his house as he battled to turn his design for the London Eye into an international landmark.
Major Khush Ahmad-ul-Mulk, the last surviving son of the Mehtar of Chitral who ruled the state in the North West of Pakistan for over forty years.
Sir Brian Barder who was Britain's ambassador to Ethiopia during the famine of the 1980s. He was involved in delicate negotiations to get aid through to the starving.
And Marge Calhoun from California - known as "The First Lady of Surfing".
Interviewed guest: Terry Eselun
Interviewed guest: Julia Barfield
Interviewed guest: Asad Ul Mulk
Interviewed guest: Owen Barder
Interviewed guest: Jonathan Steele
Interviewed guest: Rhona Cameron
Interviewed guest: Bruce Dessau.
Sean Hughes
Last Word spoke to comedian Rhona Cameron, and comedy critic Bruce Dessau.
Born 10 November 1965; died 16 October 2017, aged 51.
Sir Brian Barder
Last Word spoke to his son Owen Barder, and journalist Jonathan Steele.
Born 20 June 1934; died 19 September 2017, aged 83.
David Marks
Last Word spoke to his wife and business partner Julia Barfield.
Born 15 December 1952; died 6 October 2017, aged 64.
Major Khush Ahmad-ul-Mulk
Last Word spoke to his grandson Asad Ul Mulk.
Born 15 August 1920; died 2 June 2017, aged 96.
Marge Calhoun
Last Word spoke to professional surfer Terry Eselun.
Born 20 March 1926; died 2 September 2017, aged 91.
Credits
| Role | Contributor |
| --- | --- |
| Presenter | Matthew Bannister |
| Interviewed Guest | Terry Eselun |
| Interviewed Guest | Julia Barfield |
| Interviewed Guest | Asad Ul-Mulk |
| Interviewed Guest | Owen Barder |
| Interviewed Guest | Jonathan Steele |
| Interviewed Guest | Rhona Cameron |
| Interviewed Guest | Bruce Dessau |