Main content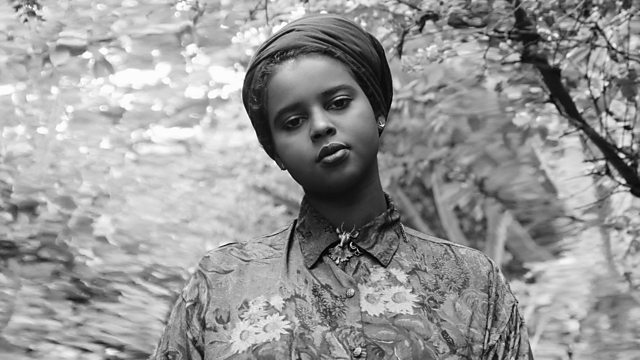 Pick a Sky and Name It
Momtaza Mehri recreates the childhood that turned a girl living in the Middle East into a successful millennial poet.
How did Momtaza Mehri go from net savvy 6th former to successful millennial poet?
A house belonging to her grandmother is the closest poet Momtaza Mehri has ever come to having a permanent home. Aside from summer months in London, Momtaza's family picked its way across the Middle East.
"Then I just realise, I'm having this typical Somali experience where we're literally going to the places that would be considered the bad 'hoods."
Across a sea, another gulf, was the country her parents no longer called home.
Talking with her mother, Momtaza revisits the childhood experiences that shaped her outlook and her coming of age as a millennial poet.
Poetry extracts are taken from:
I believe in the transformative power of cocoa butter and breakfast cereal in the afternoon
Manifesto for those carrying dusk under their eyes
The Sag
Shan
Wink Wink
November 1997
"The internet just switched up the entire game," Momtaza says.
Producer: Tamsin Hughes
A Testbed production for BBC Radio 4.