Main content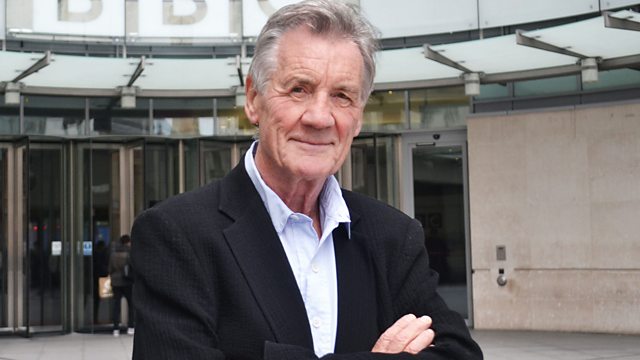 Farm Africa
Michael Palin makes the Radio 4 Appeal on behalf of Farm Africa.
Michael Palin makes the Radio 4 Appeal on behalf of Farm Africa.
Registered Charity Number: 326901
To Give:
- Freephone 0800 404 8144
- Freepost BBC Radio 4 Appeal. (That's the whole address. Please do not write anything else on the front of the envelope). Mark the back of the envelope 'Farm Africa'.
- Cheques should be made payable to 'Farm Africa'.
Farm Africa
Farm Africa is a charity that reduces poverty by developing agricultural expertise, protecting the environment and building farmers' links to markets in rural Africa.
With more than 30 years' experience of helping Africa's people thrive, the charity helps farmers to grow more, sell more and sell for more, while looking after the environment for years to come.
Isaac and Peninah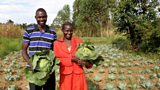 Isaac and his wife Peninah are young Kenyan farmers who used to scrape by in life by working on other people's farms. Their lives turned around after Farm Africa helped them to set up their own business growing and selling vegetables that are in high demand.
Growing Futures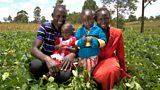 Since joining Farm Africa's Growing Futures project, which gives young people the technical know-how, tools and seeds they need to make a profit, Isaac and Peninah's monthly income has tripled and they now earn enough money to afford food and clothing for their children.
Your gift goes twice as far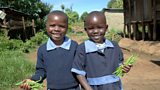 Farm Africa plans to expand its Growing Futures project and reach a further 2,000 young people in western Kenya, but needs your help to do so. Between 14 October 2017 and 14 January 2018 all donations to Farm Africa's Growing Futures appeal will be doubled by the UK government through Aid Match, making your gift go twice as far.