Main content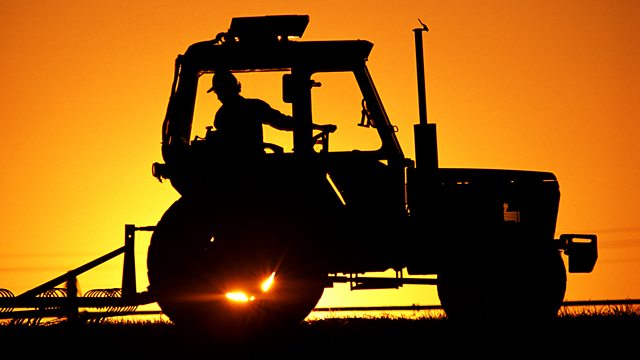 France and glyphosate, Slurry in Northern Ireland, Agricultural biodiversity
The week before the EU votes on whether to re-authorise glyphosate, French grain producers say if it is not relicensed they will take the case to the EU Court of Justice.
Glyphosate is the world's most popular weed-killer, and many farmers say it's vital for growing crops. But it is controversial... In 2015 the International Agency for Research on Cancer said it was "probably carcinogenic to humans". But subsequent reports from, among others, the European Food Safety Authority, decided it was "unlikely" to cause cancer in humans.
This has delayed glyphosate's re-licensing in Europe, and its permission is due to run out in December. Some countries are keen to see it banned, or phased out, others say there are no grounds for such action.
Next week the European Commission will vote on whether to re-license glyphosate for a further 10 years.
One of the member states that's said it will vote against the proposal is France - but in an open letter, the French grain producers union, the OPG, has said if the Commission doesn't re-authorise glyphosate, it will take the case to the EU Court of Justice.
Charlotte Smith speaks to Sophie Thoyer, a Professor in Environmental and Agricultural Economics at Montpellier SupAgro.
Earlier this week, Farming Today covered a slurry waiver for Scottish farmers.
Strict rules govern when the liquid muck can be spread on fields, to avoid polluting waterways - and under EU rules, spreading season was due to finish last Sunday.
Heavy rain over summer in Scotland meant many farmers hadn't been able to spread by the deadline - leaving them facing serious pressure over storage. But this week the Scottish Government granted them a waiver, allowing more time.
Well in Northern Ireland, where the summer was also unusually wet, farmers are facing the same dilemma - and are fighting for more time to spread slurry.
BBC Northern Ireland's Conor Macauley has been in the fields of County Antrim, to see how the issue's being dealt with.
All this week on Farming Today we've been discussing the big issues facing global agriculture - and there are few bigger than climate change.
The global research organisation Bioversity International says a key way to promote sustainable farming is to protect 'agricultural biodiversity' - which it says is integral to everything we eat and grow.
Farming Today hears from Carlo Fadda, one of the organisation's scientists who's leading a project in Ethiopia - and Director General of Bioversity International, Ann Tutwiler.