Main content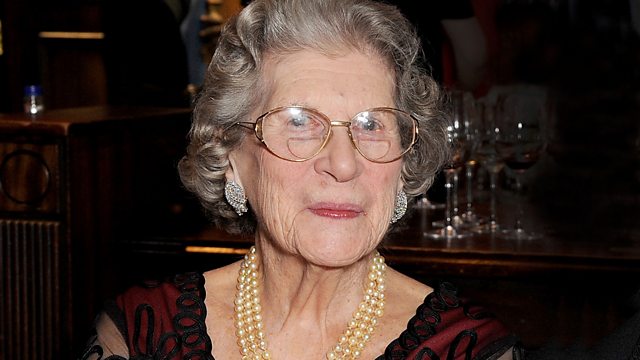 Baroness Trumpington
Edward Stourton profiles Baroness Trumpington, as famous for swearing in the House of Lords as for her work at Bletchley Park. He talks to Ian Hislop, family and friends.
Edward Stourton profiles former minister, and mistress of the deadpan one-liner, Baroness Trumpington, who this week announced she will retire from the House of Lords at the age of 95. He talks to Ian Hislop, Viscount Astor, friends and family about her extraordinary life, which took her from riches, through the Wall Street Crash, code-breaking at Bletchley Park, into politics and finally to unexpected celebrity status after giving a two finger salute to a fellow peer. One of few politicians with the guts to stand up to Margaret Thatcher, some have even called her an unlikely feminist icon.
Producer: Beth Sagar-Fenton.
Last on

Broadcasts