Main content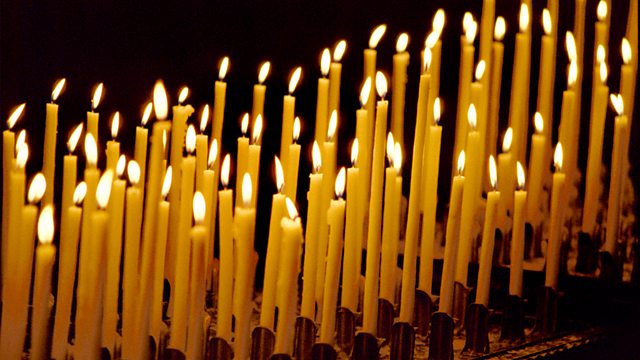 03/10/2017
A spiritual comment and prayer to begin the day with Rabbi YY Rubinstein, a writer, teacher and broadcaster.
Script
Good Morning
 
Before I speak in front of audiences, sometimes in a Synagogue or a Hotel, I always get really, really nervous. I'm OK when I get started and if I crack a joke and the people laugh, my nervousness gets completely forgotten.
 
One of my Rabbis once told me, 'if you are not nervous before you speak to people, stop speaking'. He explained that you should take your audience seriously enough to realise that you might just say something that will have a positive impact on their lives.
 
'Certainly, there will be people listening who are going through tough times. Making them laugh might be one of the best things you could ever do, so make sure your jokes are funny!'
Growing up in Glasgow there was a rare title that certain individuals were given that meant that as far as everyone else was concerned, they were Kings of the city. They had, 'The Patter'. Think of early Billy Connolly and you'll know exactly what I mean. Razor sharp wit combined with a natural sense of humour. Even on what seemed the greyest and dullest of days, they could make the sun come out.
 
Judaism's companion to the Bible is called the Talmud. It tells a story about two brothers who had, 'The Patter'. Not only could they make people laugh they took their gift to a whole new level. They looked for people who were depressed, people whose lives had experienced tragedy, which had overwhelmed them, so that they thought they would never laugh again.
 
When they found people like that, they got them to smile and then to laugh and then to laugh as they never had before.
 
The Talmud says about those two brothers, when their time came, they found the gates to heaven pushed wide open to welcome them.
 
It's rare indeed that we don't bump into people who are going through tough times. Let's pray that when we do, we make them laugh again, one of the best things we could ever do.