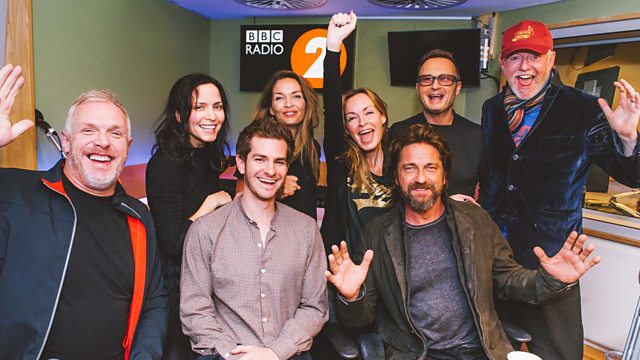 Andrew Garfield, Gerard Butler, Greg Davies and The Corrs
Andrew Garfield and Gerard Butler join Chris to discuss their new movies. Plus, comedian Greg Davies, and Irish band The Corrs perform live in the studio.
Chris rolls out the red carpet for another fun Friday show with Andrew Garfield, discussing his latest film Breathe, based on the inspiring true story of the Cavendish family who pioneered disability mobility. There's a mascara warning as Chris gets a little teary discussing the film, before surprising Andrew with a special guest on the phone. Action hero Gerard Butler previews his huge global blockbuster Geostorm, which NASA say isn't as crazy as you'd think, and comedian Greg Davies is a busy man as he spills the beans on series 4 of his Channel 4 sitcom Man Down, Taskmaster, and his virtually sold out stand-up tour. Plus The Corrs perform songs from their upcoming album 'Jupiter Calling' live in the studio!
Clips

Pause For Thought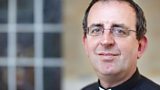 From Rev'd Richard Coles, cleric and broadcaster:
I think of myself as the kind of passenger who likes to talk to taxi drivers. Not always - sometimes the demands of social media require my whole attention - but more often than not I am happy to engage in conversation. Once, in an unusual reversal of roles, a driver politely asked me if I would please stop talking.
 Not so the other night, when I was being driven home late at night along the M1. I was in a dog collar and my driver was wearing a taqiya, a skull cap, and, clocking each other's indicators of religion affiliation, Christianity and Islam, we talked shop. This happens quite often. I have talked tabernacles with a rabbi between Kings Cross and Newcastle, and discussed Diwali with a Sikh while being processed at airport security. I always enjoy these conversations because they give detail and personality to discussions which are often rather abstract and theoretical.
 And so it was with the driver. By J9 we had got on to conversion, and I told him my story of finding my way to faith after the turbulence of my twenties.
 "Me too," he said. He was of North African heritage but grew up in Britain and in his twenties lapsed from the faith of his ancestors and lived a colourful life. "Sex and drugs and rock and roll, like me?" I asked. Not quite, but near enough. "I lived pretty much like any other lad in a big city in 80s Britain," he said. So what happened?
 "I just became aware of the dawn, of birdsong, of different light, and air, and sounds, and the feel of things, at different times of the day," he said, "and suddenly I wanted to pray. So I started to, five times every day, and going to the mosque. And that was that."  And he offered me a luscious date from a paper bag. "They're from Jerusalem," he said.
 "Oh, do you have a connection to Jerusalem?" I asked.
 "Reverend, what a question!" he said, "we ALL have a connection to Jerusalem".
 I often wish the doom-laden discourse of the clash of civilisations would admit more of this - that one faith encounters another in common history, shared experience, shared dates. Peace be with you.