Main content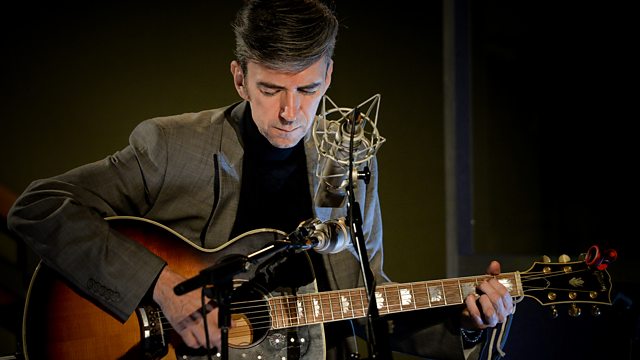 Live from The Spree Festival in Paisley
Live from The Spree Festival in Paisley, Janice is joined by guests including musician James Grant, The Hallelujah String Quartet and Karen Matheson.
Janice presents the show live from The Spiegeltent as part of Paisley's Spree Festival. James Grant will be performing with Karen Matheson and The Hallelujah String Quartet and telling us about Paisley the Untold Story, his special commission as part of the Festival. There are more musical connections to Paisley with performances from singer songwriter Lisa Kowalski and pop duo Kaze. Tommy McGrory from Paisley's Loud n Proud charity also tells us how the Paisley bid to be UK City of Culture in 2021 has supported the local music scene. We'll have comedy from Jay Lafferty who is appearing as part of the Friday Night Comedy Line up and we'll be hearing about Brewband - a gig-come- dance performance created by The Marc Brew Company with guests Marc Brew and Graeme Smillie.
Our BBC Scotland Poet in Residence Stuart Paterson will be unveiling an Ode to Paisley he's written specially for the show and we'll have two of our regular film reviewers telling us about the latest film releases Death of Stalin and a re-issue of North by Northwest.