Main content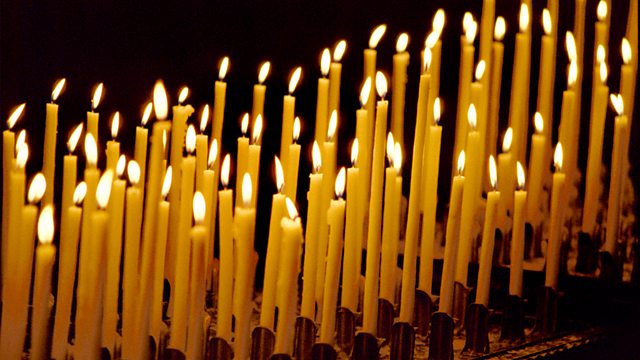 05/10/2017
A spiritual comment and prayer to begin the day with Rabbi YY Rubinstein, a writer, teacher and broadcaster.
Script
Good Morning, 
 
I just came back from a weekend lecturing in a Hotel in Connecticut. At the final session all the lecturers were invited to sit on a panel and the four hundred or so participants could ask us anything they liked.
 
Sometimes these panel things work really well. They're informative certainly, but also enjoyable and fun. It really all depends on the type of questions we get asked.
 
This was not turning out to be one of the 'enjoyable and fun kinds'. Question after question was really heavy and dry. There was a serious danger that half the audience who were not snoring loudly, would soon join the other half that were. 
 
Someone stuck up his hand and asked what Judaism's concept of 'The Devil' was? I decided it was time to act! 'My mother-in-law!' I shouted, 'a lovely lady (most of the time) although why she doesn't adore me I'll never know!'
 
The joke saved the evening – for most people that is.
 
Afterwards a lady swept towards me and after just a few short sentences let me know that her idea of the Devil was people like me.
 
I tried to get her to understand that it was only a joke and no harm was meant but it was no good, I was definitely Satan.
 
I think there is a formula that we should apply to situations like these; was someone's comment funny and did the person who upset me intend to? 
If the answer to the first question is yes and the second is no, then especially as research shows that we all benefit hugely from laughter, let's pray we remember to stand back, not take things too seriously, see the funny side, and even sometimes laugh at ourselves.