Main content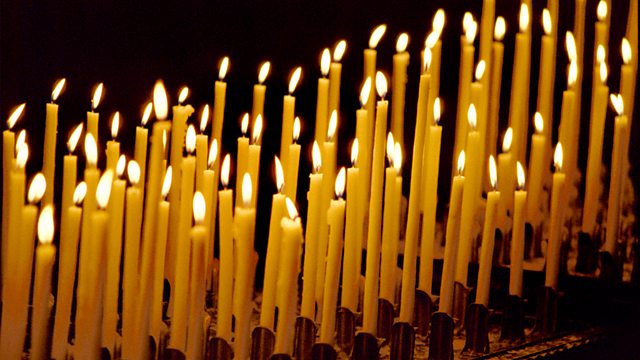 04/10/2017
A spiritual comment and prayer to begin the day with Rabbi YY Rubinstein, a writer, teacher and broadcaster.
Script
Good Morning!
 
It's the Jewish festival of Succot, which from a kid's point of view has to be about one of the best religious festivals you can imagine.
It recalls the fact the Jews escaped from slavery in Egypt and spent 40 years in the desert before reaching the Promised Land. As they travelled they lived in little makeshift huts or Succot and for seven days, we do so again.
One of my non-Jewish friends asked me to describe the festival and I told him, 'You remember you told me about your family gathered around your Christmas tree? Well Succot is a bit like seven days living in the tree or perhaps in a tree house'. And if you're a kid, eating and sleeping under the branches and the stars in a little hut is about as fun as it gets.
 
There's other 'stuff' that goes with this particular Jewish holiday. During our prayers we hold in our hand a palm branch from a Date tree, a Myrtle branch, a Willow branch and a citrus fruit called an Esrog that looks a bit like a nobbly lemon.
 
They're meant to symbolise different kinds of people. The lemon has a taste and a nice smell too, so it represents people whose lives have been blessed, know they should use their good fortune to help others, and do exactly that.
 
A date has a taste but no smell. It represents people who know they should help others but somehow don't. Eventually you get to the Willow; no smell, no taste, people who aren't even concerned about those less fortunate than them.
But the crucial point is that we hold these four all together. The symbolism is that those whose lives are blessed can and should touch the lives of all the other three and inspire them to touch and help people struggling and in trouble.
 
Let's pray that when life smiles on us we remember to use our good luck to touch as many other lives as we possibly can.