Main content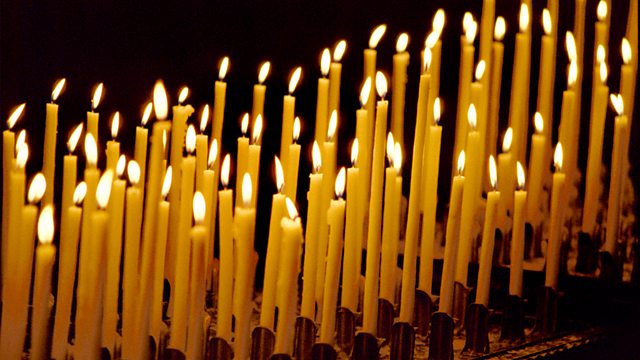 02/10/2017
A spiritual comment and prayer to begin the day with Rabbi YY Rubinstein, a writer, teacher and broadcaster.
Script
Good morning
 
Yom Kippur, the Day of Atonement, is the holiest day in the Jewish calendar. It comes ten days after the Jewish New Year, Rosh HaShanah.
 
I was talking about this to one of my non-Jewish boyhood friends from Glasgow the other day. 'Brilliant!' he said 'Two Hogmanies!'
 
Actually, the Jewish New Year that just occurred and its finale, Yom Kippur, are not about parties and celebration. They're all about introspection and self-analysis.
 
On Yom Kippur you spend an entire day in the Synagogue. You have a good look at the year just passed; where you succeeded and where you failed in your relationship with your family and your friends, Oh and of course with God!
 
And if you are anything like me, you might not be too confident about what you'll find when you do look.
 
And talking of God, I have to pause here and say that I have always thought that the people, or Angels or whoever is in charge of God's P.R. haven't done a very good job. All this fire and brimstone stuff sets the wrong tone!
 
That's certainly not Judaism's view. On Yom Kippur the jury that examined a life on Rosh HaShanah, reconvenes to reach a verdict. It was precisely the same procedure that the first human being, Adam went through, after, as the Bible explains, he messed up big time in the garden of Eden when he ate a certain apple.
 
God let him off and Jewish tradition says that He also gave him a message, 'Tell your children to tell theirs that I didn't set up this time in order to find them guilty, I set it up in order to find them not guilty.'
 
And just suppose, that when we take time to look at ourselves critically we discover that it's not such a scary process after all. Suppose we do find mistakes, but they're ones that we could and want to put right. Let's pray we all get chances to look at ourselves, and discover that we're really not as bad as we feared.