Main content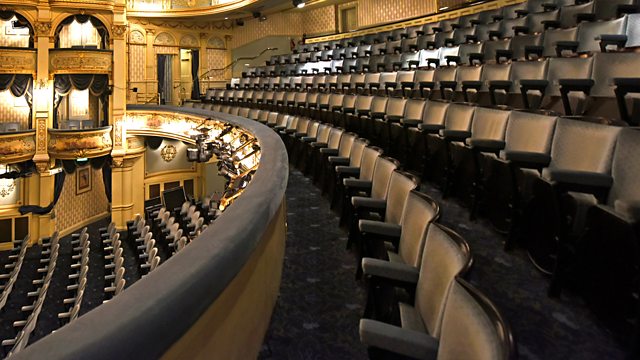 07/10/2017
Marie-Louise Muir goes behind the scenes and onto the stage to take the temperature of Northern Ireland theatre, now and next.
As the Belfast International Arts Festival kicks off, Marie-Louise Muir takes us behind the scenes of Northern Ireland's only full-time producing theatre, The Lyric, to get a taste of acclaimed local playwright Owen McCafferty's new production, Fire Below (A War of Worlds). Exploring contemporary life in a post-conflict society, Marie-Louise meets McCafferty and Director Jimmy Fay as they work with their cast in rehearsal.
From there, Marie-Louise takes us off the beaten track to discover the Belfast theatre groups working outside the mainstream and taking on stereotypes through radical new work. Writer and director Martin Lynch tells us about the new project which finds him working with members of the LGBTQ community, refugees, and those involved in women's rights.
And, in the company of critic Alan Meban, writer and producer Conor Mitchell, and Niamh Flanagan of Theatre NI, Marie-Louise considers whether it's possible for a smaller city outside of London to establish a good working relationship between critics and practitioners.
Producer: Steven Rainey.