Main content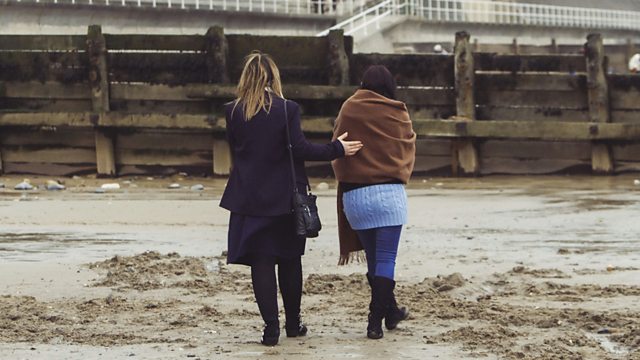 Child in Mind
Documentary in which women at risk of repeat removals of children from their care take part in a project in Hull that works to create a more positive future for them.
Every year in Britain an estimated 3,000 plus children are placed into the care system.
Their mothers - who have often suffered domestic violence, sexual abuse or neglect themselves - are left behind. Vilified, isolated and ignored, they form an invisible group living on the edge of society.
This film gives them a voice for the first time, combining extraordinary documentary footage with poetry written by Simon Armitage. Set in Hull, as the city celebrates European Capital of Culture status, the film uses poetry to offer an arresting and emotionally charged portrait of the women's lives.
The women featured are all participants of a groundbreaking new scheme called Pause, which aims to break the cycle of repeat care removals. Over the course of 18 months the women work one-on-one with a dedicated Pause practitioner who helps them reclaim their lives.
"I lost my children because I was with a violent and controlling partner" says Lyndsey, an articulate and outspoken mother-of-four. When she started working with her practitioner, Lesley, she had many dark days when she wouldn't go out. Over time, they rebuilt her confidence and Lyndsey now works as a carer for the elderly and disabled. It is, it seems, a job she performs with distinction. "Lyndsey is one of the nicest, most caring people you could possibly hope to meet", says David, one of her clients.
The women's stories provide a rich palette from which poet Simon Armitage can draw. Professor of poetry at Oxford University and one of the nation's most decorated poets, he was once a probation officer for ten years, an experience that has helped him to understand the lives of those who are denied a voice. Simon wrote the poems by listening to the audio of the interviews, which helped him to write to the lexicon of each woman.
Pause was co-founded by Sophie Humphreys, who witnessed first-hand the trauma and loss caused by repeat removals. "There is a care crisis in this country. The numbers of children being put into care is going up exponentially. I've seen women who were having children numbers two and three removed and then you see them again six or seven years later and they're on to child number ten. You think - how did we end up here? Something has to change". Sophie is careful to emphasise that children are generally only removed due to a significant risk of harm and there is often a complex set of factors at work in any one child's removal, from domestic violence to addiction or homelessness.
Mel is a smiley, friendly 32-year-old who has had three children placed into care. Their pictures dominate her living room and she kisses each of the photo frames before going to bed each night. Mel no longer cares for her first daughter, largely because she stayed in a violent relationship, what she herself calls "a failure to protect". The guilt she now feels is so extreme that she took to punching herself in the face. Her Pause practitioner, Natalie, has been instrumental in helping Mel improve her self-worth and shape a different future. She now punches a punch bag.
The emotional flashpoints throughout the film often focus on contact with the women's children. Some of them see their children in supervised windows a couple of times a year. But most have only "letterbox contact", whereby a letter, carefully vetted by social services, can be sent between the birth mother and the child's guardians. If, and it is an emotionally fraught 'if', both parties on either side of the divide feel able to write at all.
We see Rachel, whose son was sent for adoption when she was seventeen years old, writing a letter to him for the first time over a decade later. "I have to be careful I don't do any spelling mistakes!" she says, "Because I want it to be special". Like Lyndsey, she was something of a recluse when she started working with her Pause practitioner. "It took twenty or so visits before I let Natalie through the door. She is very persistent!" Over the course of the programme Rachel gradually comes out of her shell and begins hosting the bingo at a local cafe.
At the end of the film, as they are transitioning out of Pause, the women look to a different future. "We're not rescuing people", says practitioner Lesley Redpath, "we're giving them a pause in their lives that allows them to focus on themselves". In a social care environment that is dominated by the needs of the child, it offers a welcome respite. "I know that I'm not ready to have more children", says Mel, "I owe it the children that I do already have to get my life in order".
Credits
| Role | Contributor |
| --- | --- |
| Producer | Anna Dickeson |
| Director | Sam Benstead |
| Executive Producer | Liesel Evans |