Main content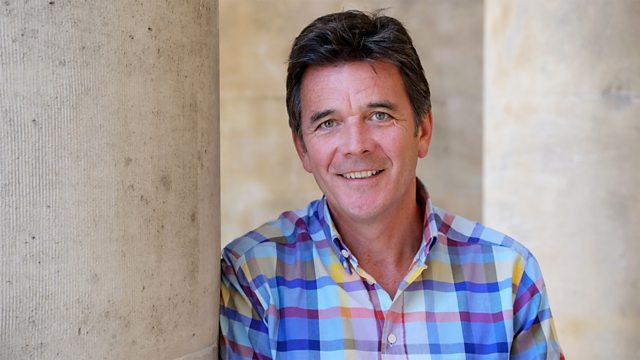 Vaginal mesh; alcohol and the heart
Vaginal mesh implants have hit the news as women pursue litigation due to complications. And is there evidence that moderate drinking is good for the heart?
Vaginal mesh, used for the treatment of prolapse and incontinence, has hit the news recently as women pursue
litigation after suffering serious complications. But there have been concerns ever since the first type of vaginal
mesh was launched in the mid-nineties, only to be withdrawn a few years later. Carl Heneghan, Professor of Evidence Based Medicine
at the University of Oxford, explains the 'shambolic' regulation of medical devices, Consultant gynaecologist Swati Jha, who has been collecting data on
mesh for over a decade, believes media coverage has been muddled. Women speak of living with surgery, while Inside Health's
Dr Margaret McCartney calls for a registry to collect effective data.
Plus, new guidance in Scotland challenges the so called 'J-shaped curve' - evidence that moderate drinking is good for the heart.
Naveed Sattar, Professor of Metabolic Medicine at the University of Glasgow and part of the committee that produced the updated guidance,
talks to Mark Porter about the changes.
Programme Transcript - Inside Health
Downloaded from www.bbc.co.uk/radio4
THE ATTACHED TRANSCRIPT WAS TYPED FROM A RECORDING AND NOT COPIED FROM AN ORIGINAL SCRIPT.  BECAUSE OF THE RISK OF MISHEARING AND THE DIFFICULTY IN SOME CASES OF IDENTIFYING INDIVIDUAL SPEAKERS, THE BBC CANNOT VOUCH FOR ITS COMPLETE ACCURACY.
INSIDE HEALTH - Programme 4.
TX:  10.10.17  2100-2130
PRESENTER:  MARK PORTER
PRODUCER:  ERIKA WRIGHT
Porter
Coming up today:  Alcohol – conventional wisdom has it that drinking in moderation is good for your heart, but does the latest science really support this?  Is it time for a rethink?  The latest guidance on offer to the people of Scotland suggests that it is.
But first, something that has been making the headlines across the UK over the last few months. Vaginal mesh.  Some groups are calling for surgeons to stop using it to treat problems like prolapse and incontinence because of complications such as pain, recurrent infections and scarring.  Doreen Day had mesh inserted 10 years ago and has lived with the consequences ever since.
Day
I went to the GP because I had something coming out of my vagina, it was hanging down.  And the GP said you've got a prolapse, I'll send you to the consultant.  I wasn't in pain or anything.  It wasn't really bad, it was just there, you know, and it wasn't natural.  I had the operation in 2007 and as soon as I woke up from the operation there was a problem, I knew, because I was in absolute agony.  But I was told that it would be okay.  The pain would get better.  As the time went on so every six weeks I had to go to a clinic.  I was in agony and I had a really bad discharge and bleeding.  And he said – No, it's all fine, come back in another six weeks.
Porter
Doreen is one of at least 100,000 women in England alone thought to have had some form of vaginal mesh inserted over the last decade – hundreds of whom are now suing over complications from their surgery.
Concerns about vaginal mesh may have risen to prominence recently, but the issue isn't new.  There have been worries ever since the first type – ProtoGen – was launched in the mid-nineties, only to be withdrawn a few years later.  And that nineties version was just the first of a whole generation of new meshes that piggy-backed on the same idea.
Carl Heneghan is Professor of Evidence Based Medicine at the University of Oxford.
Heneghan
So what you've got to understand is the medical device approval system which is really shambolic when you look into it.  The key about medical devices is you can use what's called equivalence.  So you can say my device is very similar to another device on the market.  And what they did in vaginal prolapse with mesh you'd say this device is similar to meshes that you use in hernia, in hernia it's been shown to be safe, we could use it in prolapse.  And once you've established that sort of precedent then every other device that follows says while I'm equivalent, could we now have access to the market.  And that's exactly what happened.  Now interestingly in all this story if you go and look up the ProtoGen sling you'll find out that immediate problems occurred with that device and it was removed from the market because of serious complications.  So alarm bells should have been going off immediately to say we require clinical trials that shows us how badly wrong we've got so many things in the regulatory approval system.  The first thing is to say over time people thought well you can do things like make the amount of mesh surface area greater because you can do more to the prolapse and improve the prolapse but the problem with that is that increases the infection rates significantly.  They also said let's make the holes in the mesh smaller – that increases infection rate because the problem with the mesh is it shrinks, it fibroses and it's designed for your own body to react with the mesh.  So the problem is when you have a complication you can't actually take it out, it's really difficult to take out.
Day
The following year, in April, he decided he would try and remove some of the mesh because my body had grown over it by this time.  So I was taken into hospital and the mesh wasn't removed successfully, it was just – part of it was taken out.  I was told it was all out.  But I knew there was a problem because my pain kept on and on.  I went to the pain consultant and I was told to live on morphine for the rest of my life.  At this time I was absolutely desperate, I didn't know where to turn.  I felt as if I wouldn't be able to go on.
Heneghan
Women start to report – I've got serious pain.  Actually it erodes into the vagina, into the rectum.  People report what's called Dyspareunia, painful sex, it stops them having a sex life.  And so you get all these complications because nobody put in place any of the evidence at the outset.  And so 20 years after the device was first brought to the market, even 10 years after NICE and Cochrane was saying there is a lack of long term evidence we're still in this position that the only reason we're aware of all the complications is because of the overwhelming litigation that's now occurring.
Porter
And that litigation, along with pressure from concerned women and campaign groups, has prompted inquiries around the world.  Here in the UK a review backed by NHS England, the Medicines and Healthcare Products Regulatory Agency, Nice and the Royal College of Obstetricians and Gynaecologist recently concluded that vaginal mesh was still a safe option. But that women need to be given much better information on the pros and cons.  In Scotland, however, a similar review concluded, among other things, that mesh should not be offered routinely for vaginal prolapse and that much better long term follow up was needed for use in treating continence issues.
Jha
Part of the problem with this mesh furore, if you like, has been that the two types of meshes used for prolapse and incontinence have almost been portrayed as one.
Porter
Consultant gynaecologist Swati Jha has been collating data on vaginal mesh for a number of years and believes media coverage has been muddled.
Jha
The reason I use the word muddled is because incontinence meshes have been portrayed in the same vein as the vaginal mesh for prolapse.  I'm not saying there aren't problems associated with each of them, there are, but I feel responsible reporting would have made that distinction.
Porter
Well let's be responsible and do our bit for clearing that up.  So what is the difference?
Jha
It's important to establish that the material from which these meshes are made are identical.  It looks very much like fishing net really.  So for incontinence it is more of a ribbon shaped mesh and is a long mesh, it's inserted through the vagina, through a one centimetre cut made just under the bladder opening.
Porter
And the idea of that ribbon is what?  It acts as a support?
Jha
It acts as a support of the bladder neck because the supports of the bladder neck have been damaged, due to childbirth, wear and tear, increase in age, menopause – a multitude of different risk factors.  And what this tape, what this ribbon of mesh does is it sits under the bladder neck to prevent it from opening up when somebody coughs, sneezes, runs etc.
Porter
And how does that differ then from the typical type of mesh used to treat prolapse problems?
Jha
Prolapse first and foremost is a dissent of any organ in the vagina from its normal position.  When the prolapse affects the front wall that's a prolapse of the bladder and that is the commonest type of prolapse that we see.  When the prolapse affects the back wall, that's a prolapse of the bowel.  And when the prolapse affects the top of the vagina in the presence of a uterus that is what we call a uterine prolapse.  So this is a much bigger piece of mesh, it's a piece of flat mesh.  If you can imagine a four centimetre by four centimetre piece of fishing net arising from the ends of those or the four corners there are prongs, made of the same material, attached to it as well. 
Day
I'm now living with chronic pain due to scarring and permanent pelvic nerve damage I've got.  So since 2007 I've been living on strong painkillers.  I can't stop them, I've tried, I've tried to cut down, it doesn't work.  The chronic pain is there every day and I'm going to live with this for the rest of my life.  But I'd like to warn anybody that is thinking of going for a vaginal prolapse with mesh to think very carefully about having mesh.
Jha
There is evidence that a vaginal mesh for prolapse increases the risks of injury to internal organs, increases the morbidity because it's likely one might need further surgery.  So there are significant risks.
Porter
And in terms of complication rate what sort of figure would you recognise because some of the figures banded around in the media coverage vary tremendously, I mean the MHRA were talking about one in 50 "going wrong" (in inverted commas).  Other articles were quoting as many as a quarter of people having to go back to surgery for another operation.
Jha
This would be true for vaginal meshes for prolapse but not true for continence meshes.  So that's just not what we're seeing in general practice.  I would accept that patients who've had synthetic meshes for vaginal prolapse a very large proportion have had to go back needing further surgery and this has come up in multitude of studies over the past year.  But for continence procedures the risk of mesh problems have been quoted as 7-10%.
Porter
Are you saying that the use of mesh for treating continence issues, the tape operation, is generally a much better tolerated operation than the use of mesh for treating prolapse problems?
Jha
Oh absolutely.  The evidence would suggest that – and this is not just over the past 10-15 years, we now have over 20 year data demonstrating that the tape operation for incontinence is overall relatively safe, it is a very suitable operation but it does have its risks.
Radford
My name is Salina Radford, I am 49, I had three children, all natural births, my pelvic floor didn't cope very well.  I first started having symptoms of stress incontinence about four years ago, very big impact, mainly because I am a big football supporter and I found that I was going to the football matches but couldn't jump up and down because I would just be wet through and having to take more clothes and underwear out with you was a real big issue.  Difficult at work as well, feeling that you constantly smell, that you need to have to get changed and it's just a whole big issue that a lot of people sort of don't realise what a big impact in your life it can have.  I was diagnosed with severe stress incontinence.  I discussed my options with my consultant and it was decided that TVT – trans-vaginal tape surgery – was the best option for myself.  I'd already done my research about it and spoke to a couple of other ladies that I knew that had had this process and it had worked for them.  Everything's got side effects, no matter what you do, what you take so I was quite happy to go ahead.
Jha
The evidence behind the incontinence mesh is actually quite positive, quicker recovery, shorter hospital stay and a very good success rate when it comes to surgery.  So for example if you have a young 40 year old who has a young family, doesn't want time off work, she may feel a quick operation with a short hospital stay, quick recovery, would be a better option and in that case she may be willing to accept that there are risks with incontinence meshes, the risk of mesh exposure or migration but that for her would still be more appropriate.  Whereas it may not be appropriate for another woman who has different values.
Radford
Just in hospital just for the day.  Obviously general anaesthetic.  You go home the same day later on.  Yes you have a little bit of groin pain because it comes through but I was off work six weeks.  I've had it now 18 months, I still get the occasional pain in my groin on certain sitting positions but compared to the symptoms that I had I'm dry, I can take my grandson on the trampoline and not worry about it.  Fantastic.
Porter
Swati, what if I was to refer a patient to you with a prolapse, would you consider meshes in patients with prolapse, do you think they have a place?
Jha
The answer is no, I would not, I do not do vaginal meshes for prolapse.  For me it's important to see the evidence base for a particular device before I will take that up.  So in my own practice I don't use vaginal meshes at all and the evidence is very clear in stating that for primary prolapse, that's the first time prolapses, vaginal meshes have no role. 
Porter
So why have so many been put in?  I mean looking at the number of complaints that they've had, if we're assuming that many of those have come from women with prolapse?
Jha
There's been a significant decline in their usage.  So if we look at the hospital statistics there is evidence that there has been a drastic fall in the use of meshes.  I can give you my own personal experience in that in 2006 and 2011 I conducted a national survey of prolapse surgery.  I then repeated that survey this year following all the media coverage of meshes and what this has shown is that for primary prolapse the usage of mesh in the UK has fallen significantly and is now less than 1%.  Whereas going back to 2006 and 2011 even for primary prolapse the usage was about 11%.
Porter
And what's happening with the use of meshes for continence problems, the so-called tape operation?
Jha
The tape operation has also seen a significant decline but I say this on the basis of hospital episode statistics, that's the HES data, and that shows that there has been almost a reduction by half.  I've seen that in my own practice because of the media coverage women come along and they say they don't want a tape operation because they've heard a lot of bad things about it and therefore are reluctant to proceed with it.
Porter
It may be too late for many but that drop in the number of women undergoing mesh surgery must be of some consolation to those campaigning against its use. 
Kath Sansom started the Sling the Mesh campaign after her own surgery went wrong.
Sansom
Although it's reassuring it's still not enough because that still means there's around 7,000 women a year in England alone that are having a mesh procedure and potentially could be suffering extreme pain as a result of it.
Porter
Looking at this year's reports on the use of mesh and hearing Swati there explaining, are you happy with this difference that's being made between the use of mesh in prolapses and the use of them in continence issues?
Sansom
No absolutely not.  Some of the pain suffered by women with the supposedly safer TVT incontinence mesh are in horrendous pain.  For some of them the mesh slices through their vaginal walls, even if it doesn't do that the mesh causes such burning intense pain they lose their sex lives.  So in our opinion to say that the TVT or the TVT O slings are still safe is a bit of a misnomer.
Porter
Are you happy with the quality of the data that's being captured so far?
Sansom
Not at all.  They're perhaps using studies that have industry bias.  We find that a lot of the trials are short term so they're perhaps only between six months and two years maybe, whereas we find the average time for problems to cut in is about three years.  I even have people visiting Sling the Mesh who were fine for eight or nine years and then problems cut in.  So unless you have long term studies you're not going to capture all those women suffering.  And in fact in the recent study it shows one in 10 women who have a mesh sling for incontinence have to go into hospital because they have a complication.  That's a really high number in itself but even that is not capturing all the women who are suffering because there's a whole army of women out there in chronic pain who don't end up going to hospital because they're going back and forth to their doctor saying – I'm in pain, please can you give me some pain medications – or – I need antibiotics for water infections.  So even that one in 10 figure is low.
McCartney
To be honest I've sat down to try and write about vaginal mesh many times for the column I write in the BMJ and I've found so difficult to do because it's so hard to get good data.  And that's the problem.
Porter
Inside Health's Dr Margaret McCartney.
McCartney
What we desperately need is a registry.  We've got a national hip and joint registry, we've also got a breast implant registry.  We really need exactly the same thing for mesh as well, we need an early warning system that will tell us when we're getting things right, when we're getting things wrong and of course it allows you to find patients if you do eventually realise there is a problem and is capable of making sure we don't repeat avoidable errors.
Porter
And if you have a registry that would mean that we'd have – every woman who had mesh inserted, the type of mesh that was inserted and why it was inserted would be recorded, at the very least we'd have accurate numbers.
McCartney
Yes and it means that that's an ideal research database for people to go back and actually actively look for problems because we know that so often if you do not look for problems then you simply won't find them, they'll be overlooked.  We've found this repeatedly, Cochrane reviews have found that many trials, in fact most trials in 2003, hadn't asked women how they were getting on, only a minority of trials looked at quality of life and patient satisfaction.  Again in 2016 the Cochrane review that was updated found 15 trials evaluating vaginal mesh but only one reported on how much vaginal pain there was at one year.  If you don't look for problems you will simply overlook them.
Porter
Thank you Margaret.  And, as ever, there are lots of useful links on our website.  And we have just heard that that there will be a parliamentary debate on vaginal mesh next week.
Now, if you like the odd tipple, then you are no doubt reassured by the well-established belief that, when it comes to alcohol, a little bit of what you fancy is good for your heart.
Epidemiological studies suggest that people who drink a bit fare better, from a heart perspective that is, than those who drink nothing, or those who drink a lot.  As demonstrated by a J shaped curve.   Now Margaret I know this is radio but draw us a picture.
McCartney
I have to say I think of this J shaped curve as looking slightly more like the tick used as a logo by a famous sportswear brand.  It's a graph where the risk of death is on the up down Y axis and the amount of alcohol you drink is notated across the way on the left right X axis.  Now when you draw this J or the tick shape you start at zero alcohol intake, that's the tea total people, that's where you begin.  And as you start to increase your alcohol intake you go down into the curve of the tick and then you start to go back up again.  So the lowest risk of death comes when you're actually drinking alcohol rather than when you're tea total.
Porter
And that sits at the bottom of that tick or J?
McCartney
That starts at the bottom and then it starts to ascend again.  And once you get to about two units of alcohol per day for women or four for men your risk starts to really quite impressively increase and there seems to be like a [indistinct word] relationship, the more you drink the bigger your risk of death is likely to be.
Porter
But is this J shaped curve – or tick – accurate?  Can drinking a bit really be better for your heart than drinking nothing at all?  Well new guidance from the Scottish Intercollegiate Guidelines Network – that's the Scottish equivalent of NICE – suggests otherwise.  For the first time ever it questions conventional wisdom. 
Naveed Sattar is Professor of Metabolic Medicine at the University of Glasgow and part of the committee that produced the updated guidance.  So how does it differ from their previous advice?
Sattar
It differs actually – it's almost opposite.  So in 2007 it was recommended, based on the evidence that was available at that time, that a small amount of alcohol might actually protect your heart.  And on the basis of that some of my cardiology colleagues were recommending to some of their patients who'd just had a heart attack who didn't drink that they may wish to start drinking.  So that's the profound message.  But looking at the evidence now we came to the opposite conclusion – that actually if there is a protective effect it's virtually minimal, I think it's almost negligible, if it does exist it's at very, very low levels of alcohol intake, well below the 14 units that is the currently recommended guidelines.  And actually on that basis we've written the guideline to suggest that people should be drinking less not more to protect their hearts. 
Porter
So where did this so-called J shaped curve, where did that come from, it's established in law?
Sattar
Yes it is, so we know – and I know this clinically – that people who don't drink, a lot of them actually don't drink because they become unwell, they become sick, and they'd come off alcohol – the so-called classic sick quitter.  And other pieces of evidence that I've seen in Germany people who actually don't drink at all, have never drunk, tend to have lower incomes, tend to be less physically active.  So they're fundamentally a different type of individual who not only because they either may be sick or they may be less well-off just never drink too much because it's expensive as well.
Porter
But we're used to having these sorts of confounding factors in this sort of research and researchers like you make what efforts you can to allow for those, I mean surely other people, besides you, have thought of these?
Sattar
No we haven't actually, I think back in 2000s and 1990s we have lots of J shaped curves and particularly where the J shaped is there for something that the public kind of like – ooh alcohol's protective, that's a nice message – editors love publishing it and then there's also what's known as a publication bias that only publishes the things where there's clear evidence of so-called protection from alcohol.  Whereby the studies which don't show a potential protection because maybe the researchers have done the analysis better, to try and get rid of the confounding elements, doesn't show a protection, doesn't get published so well.  So not only there's the publication bias but there's huge amounts of confounding.  And this phenomenon of sick quitters is really fundamental and I think we now only recognise it and the way we try and get rid of it now is in analysis – we try and remove the first five years of data for example – deaths – to try and remove the people who are about to die in the next five years so that's time to try and remove the confounding but you need huge longitudinal data sets to do that.  They generally don't exist very much.
Porter
So what was different about the way that the committee behind the SIGN guidelines appraised the existing evidence because it's the same evidence that everybody else has been looking at?
Sattar
Yes it is, it took account of genetic evidence.  Some people walking out there in the community have genes that dictate that they will drink less.  Why?  Because those genes fundamentally changes the way they metabolise alcohol and they drink alcohol they become nauseas and sick quicker than other people.  And we know those individuals who can only drink one or two glasses and they don't feel so well and they stop.  So using those genes we can pick up a small proportion who drink less and they drink – in this case the study we did was 17% less alcohol.  And what did we find?  Those people who drank less had lower blood pressure, lower weights and lower risks of heart disease.  Opposite to what the epidemiology showed us.  And that I think is really important.  And I'm not saying that's a definitive answer but it's saying that actually when you try and get rid of the confounding that exists in every type of observational data by using genetic type of work you get fundamentally a completely opposite answer, it tells us that actually maybe the epidemiology is wrong and we need to be open to that.  And therefore what's the best evidence just now?  The best evidence just now to prevent ill health is drink less, particularly when we know alcohol causes accidents, it causes cancers at variable levels – breast cancer, mouth and throat go up almost fundamentally even if you drink one or two per day it goes up.  So putting all that into context means less and less less.
Porter
What about the various mechanisms that have evolved to try and explain this J shaped curve?  I mean the French have been talking about it's red wine, it's not alcohol, it's red wine and the way you drink it with a meal and all this sort of stuff, it's sort of built on this rather shaky foundation is it not?
Sattar
Yes it is and I was thinking about this, there's a number of things here.  Number one, is that yes there's red wine and this so-called flavonoids and antioxidants and actually we've done trials on antioxidants and what did they show – no benefit, in some cases they showed harm.  So we don't actually know whether taking antioxidants in a supplemental form, with tablets, doesn't protect you and may actually cause harm.  Now whether those antioxidants in the cause of wine which are super concentrated protect you, I think is therefore strongly open to debate.  And I think we do know from randomised trials that if we cut alcohol intake, 17 randomised trials put together, if you cut alcohol intake your blood pressure goes down.  So putting all of that together again says wait a second, we should not be recommending that alcohol protects the heart, we should be recommending that actually less is better for you and that people should try and find ways to limit themselves to 14 units per week, so that's two units per day, which is roughly speaking one beer or two small glasses of wine – and a glass of wine is 100 mils…
Porter
Tiny.
Sattar
Tiny – and most people who treat themselves to a glass of wine at home or beer will drink more than they think is a unit, for example.  So those kind of things really are important.
Porter
What do you think about awareness, first of all amongst doctors that the fact that the J shaped curve is not all it's been cracked up to be?
Sattar
Overall very few people are still understanding it because most GPs do not train as epidemiologists.  And also the way the papers are written.  We have to be very careful as a medical community not to put in language that says cause and effect, particularly from observational data and we do that all the time and it drives me bonkers.  I mean I'm an editor of a journal, when people write the paper they say – an increased amount of alcohol protects you against so and so – and because therefore people would just look at the words they take away this kind of cause and effect thing.
Porter
Do you feel under pressure when you're writing your papers to word them in such a way that they grab the attention?
Sattar
We do, all researchers do because in a sense you want to try and create some kind of impact for your research.
Porter
How will we get a definitive answer on the link between alcohol and cardiovascular disease?  I mean one thinks you'd have to do a randomised control trial.
Sattar
Well you'll love this Mark, guess what, the Americans are in the process of trying to do a randomised trial.  Now you might think well how the hell do you do that.  Well clearly you have to have small amounts of alcohol and a placebo that looks like alcohol in the same kind of packaging and you randomise half a group of people who've got high risk for heart disease to alcohol, small amounts, which are not going to cause them damage and another one as a placebo.  Randomised trials are possible, it'll be difficult, we'll see how they get on but equally they probably need a huge number of individuals and whether it's sufficiently powered to give a definitive answer is another question.
Porter
Professor Naveed Sattar and there is a link to the latest guidance from SIGN on our website.
Just time to tell you about next week's programme when I discover how, paradoxically shortness of breath can be helped by removing part of your lung.  And hypermobility – why there is a lot more to it than simply being extra flexible or double jointed.  Join me next week to find out more.
ENDS