Main content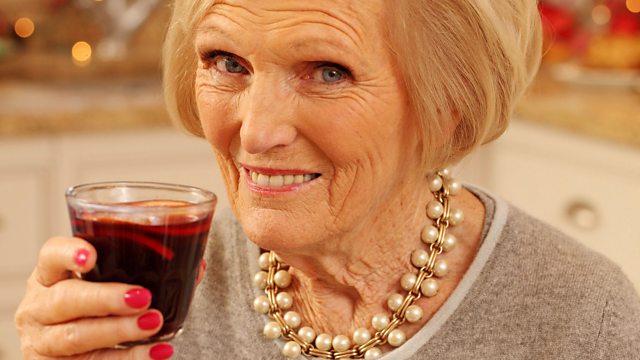 Mary Berry
Aasmah Mir and the Rev. Richard Coles are joined by the Queen of Baking, Mary Berry and McFly drummer Harry Judd. Plus Inheritance Tracks from Libby Purves.
Aasmah Mir and the Rev Richard Coles are joined by the Queen of Baking, Mary Berry who has been teaching the nation to cook for over four decades. She's now turning her attention to home maintenance and tells us how to air our beds and clean our loos in a new book.
Harry Judd is best known as the drummer for pop band McFly and a winner of Strictly Come Dancing. Now a fitness fanatic, he explains how exercise has helped him get over his anxiety, OCD and panic attacks
Father and daughter performers Victoria and Mike Melody tell the story of how after a fatal diagnosis Mike planned his own funeral with Victoria. After a reprieve, they decided to go ahead with the funeral away - and put on a show about it.
Dentist and mum of four, Ursula Goode, recently won a gold medal in gymnastics at the British Adult Gymnastics championship at the age of 44.
The broadcaster and theatre critic, Libby Purves reveals her Inheritance Tracks - Vaughan Williams Fantasia on a Theme by Thomas Tallis and Noel Coward's There are
Bad Times Just Around the Corner.
Mary's Household Tips and Tricks - Your Guide to Happiness in the Home by Mary Berry is published by Michael Joseph.
Ugly Chief with Victoria & Mike Melody runs at the Battersea Arts Centre from 31 October - 18 November.
Get Fit, Get Happy by Harry Judd is published by Coronet.
Libby Purves presents Planks and a Passion on Radio 4 on 17th October.
Producer: Annette Wells
Editor: Eleanor Garland.