Main content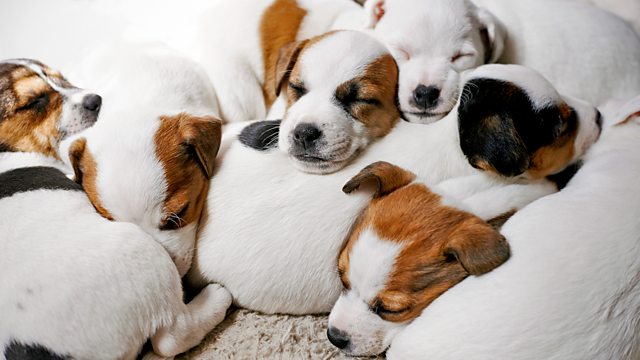 Business grant fraud, Puppy selling, Charity reporting
The fraud that accountants, police and financial regulators didn't spot but cost small businesses thousands of pounds. And should the sale of dogs in pet shops be banned?
We investigate a fraud so convincing that accountants, police and even financial regulators didn't spot it. We hear from small business owners who thought they were receiving business grants from the government but lost thousands of pounds to criminals instead.
Should the sale of dogs through pet shops be banned? Animal welfare charities recommend that you should only buy a dog from registered breeders or rehoming centres, and earlier this year a group of MPs recommended a complete ban on the sale of dogs through third parties. But some animal charities argue that a ban would only drive unscrupulous breeders underground. We hear from a customer whose puppy died within 2 days of getting him home from the pet shop.
The Charity Commission says there's a significant under-reporting of problems by charities - many of them serious, like insider fraud and safeguarding issues. But charities say the real problem lies with the Commission itself.
Colouring books for adults were a big trend a couple of years ago with many successful titles. We hear from a woman who explains how they can help even with serious mental health problems. She writes a blog for other people who find colouring books an effective way of helping them deal with their anxiety and other conditions.
Housing associations and councils have joined calls for the new Universal Credit benefits system to be halted. Many new users have waited weeks for their payments, leaving them in debt. Social landlords tell us that many tenants have been unable to pay their rent as a result.
Presented by Winifred Robinson.
Produced by Beatrice Pickup.
Last on
Chapters
BUSINESS GRANT FRAUD

Businesses promised government business grants instead lost thousands to criminals.

Duration: 07:59

COLOURING BOOKS

The blogger who says how colouring books can help people with a mental health condition.

Duration: 05:52

CHARITY REPORTING

Charities have criticised the Charity Commission for not dealing with their concerns.

Duration: 06:05

PUPPY SELLING

Should the sale of dogs in pet shops be banned?

Duration: 06:01

HOME OFFICES

The people renting out their living rooms as office space.

Duration: 05:30

UNIVERSAL CREDIT HOUSING

Housing Associations and councils have joined the calls to put a hold on Universal Credit

Duration: 07:45

Broadcast