Main content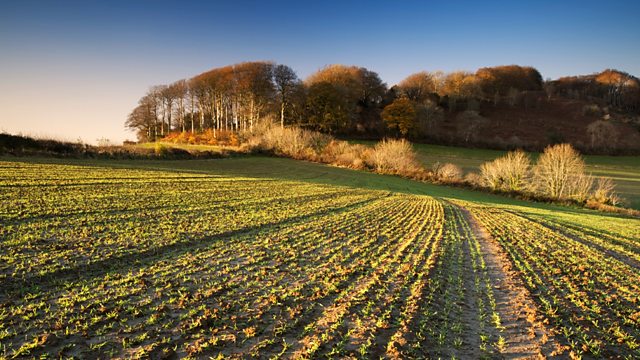 Agricultural land purchases, tree diseases, deer
As private investors increasingly buy up agricultural land, what does the trend mean for Britain's farmers: should there be more support for tenancy or shared farming schemes?
Britain's farmers are increasingly missing out when it comes to buying agricultural land. Data from the property company Strutt and Parker covering sales since 1996, has shown a steady increase in private investors purchasing such sites - suggesting they're on the verge of overtaking farmers as the primary buyers of agricultural land.
Charlotte Smith finds out why this is happening from the firm's Estates and Farm Agency Department Michael Fiddes - and asks the National Farmers Union's Land Management Adviser Eleanor Griggs whether it could be a good thing for the next generation of farmers.
The onset of autumn is often seen as the ideal time for those in woodland management to take stock of tree diseases: as the leaves fall, it's easier to assess the trunk and boughs underneath. It's also when the Forestry Commission carries out its annual fly-over, to photograph from the air how diseases are affecting the UK as a whole. Howard Shannon has been to Northamptonshire to meet Matthew Willetts, senior forestry consultant for Lockhart Garratt, and Nicola Spence, Chief Plant Health Officer from Defra.
It's Deer Week on Farming Today: the British Deer Society estimates there are 2 million wild deer across six species in the UK and about 50 dedicated deer farms. With sales of venison on the up, there's optimism in the sector - but also concern, particularly about managing the wild population and disease - as the society's Charles Smith-Jones explains.
Last on
Broadcast