Main content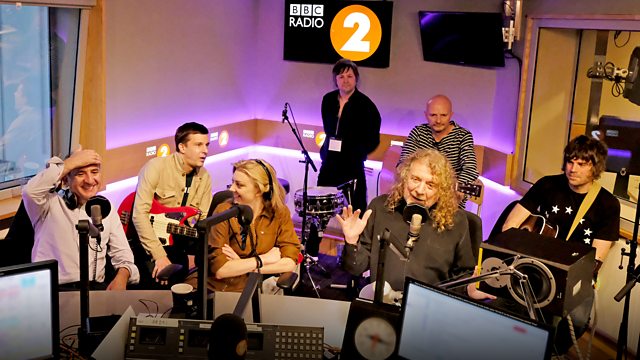 Natalie Dormer, Robert Plant, Armando Iannucci and Shed Seven
Robert Plant on his new solo album Carry Fire, actress Natalie Dormer chats about play Venus in Fur and Armando Iannucci talks about his new film. Plus Shed Seven perform live.
Chris is joined by Led Zeppelin legend Robert Plant who stops by with his brand new solo album Carry Fire ahead of his UK and Ireland tour. Game of Thrones and Hunger Games star Natalie Dormer tells us about stepping out on the West End stage in Venus in Fur. Alan Partridge writer Armando Iannucci tells us about his latest satire, a film called The Death of Stalin. Plus Shed Seven perform songs from their new album 'Instant Pleasures' live in the studio!
Clips

Pause for Thought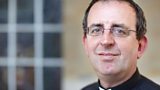 From Rev'd Richard Coles, cleric and broadcaster:
 There's a certain finality to be being booted off Strictly. The process has the merit of clarity - once you're out, you're out. Last dance, bunch of flowers, and a walk towards the car waiting to take you home (dance shoes, which you've carried round like a new born baby, now abandoned in Wardrobe). 

Of course is should be like that. Exits, specially unsought one, should be brief and purposeful; but looking back, as I shed the last flakes of glitter and the spray tan fades, what endures most powerfully in the memory is not perhaps what I expected it to be. It's not the dazzle, or making my entrance playing a golden harp on a cloud, or the extraordinary backstage operation that gets fifteen couples successfully across the dance floor live on prime time television, fascinating though they may be; it's the human detail that endures, at the heart of the show, and I think its success.

What I think of most often is queueing up in pairs backstage, waiting to make our entrance at the beginning of the show. The band strikes up the theme and we are released, couple by couple, to arrive at the top of the stairs waving to the audience just as Alan Voice-of-Strictly Dedicoat, announces our names. It's a moment of pure showbiz - but what we really do, standing there waving, is look at the section where friends and family are seated, scanning the rows for a friendly face, a look of encouragement. Everybody does it.

What does it tell you? That there's a faint memory of gladiators walking out into the stadium at the back of our minds, even if we're in wigs and dance shoes rather than helmets and armour; and that at moments of trial we all want to know that those whom we love, and love us, are behind us.

It's a common misconception, I think, that Christianity offers an escape from the trials of life. Not so. The life of Jesus teaches us that no one truly lives without enduring trial - if you try to dodge it, it will only come for you by other means - and that beyond all the adventures and triumphs of life what endures is love - in which we are truly, finally, known.