Main content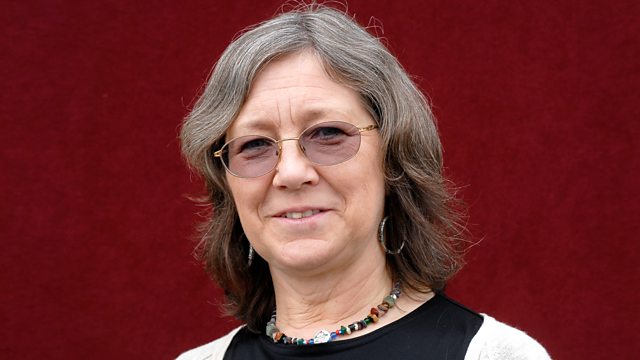 Robin Hobb
Robin Hobb is one of the world's finest writers of epic fantasy, and in this special programme for 6 Music chooses some of her favourite songs and tells us the stories behind them.
Author of the Farseer Trilogy, and many other novels, Robin Hobb chooses her favourite songs and talks about what they mean to her.
Robin Hobb is one of the world's finest writers of epic fiction. Her latest novel sold 2.5 million copies in the UK alone, and her fans include George RR Martin who says she's one of the best writers in the world.
She was born in California but raised in Alaska, where she learned how to raise a wolf cub, to skin a moose and to survive in the wilderness. When she married a fisherman who fished herring and the Kodiak salmon-run for half the year, these skills would stand her in good stead.
She raised her family, ran a smallholding, delivered post to her remote community, all at the same time as writing stories and novels. She succeeded on all fronts, raising four children and becoming an internationally best-selling writer.
Her selection of artists include Johnny Cash, Simon & Garfunkel, Donna Summer and The Police.