Main content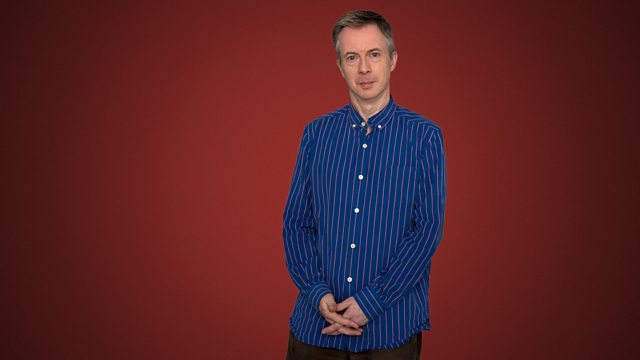 Haydn, Gluck and Mozart from the Saint Paul Chamber Orchestra
John Shea presents Christian Zacharias with the Saint Paul Chamber Orchestra in Haydn, Gluck and Mozart.
John Shea presents concert music and opera, recorded from locations throughout Europe, beginning with Christian Zacharias and the Saint Paul Chamber Orchestra in Haydn's Symphony No.84, extracts from Gluck's Orfeo and Euridice, and Mozart's Piano Concerto in E flat major, K.271.
1:01 AM
Haydn, Joseph (1732-1809)
Symphony No. 84 in E flat major, H.1.84
Saint Paul Chamber Orchestra, Christian Zacharias (conductor)
1:28 AM
Gluck, Christoph Willibald (1714-1787)
Excerpts from Orfeo ed Euridice
Ilana Davidson (soprano), Adriana Zabala (mezzo-soprano), Saint Paul Chamber Orchestra, Christian Zacharias (conductor)
1:55 AM
Mozart, Wolfgang Amadeus (1756-1791)
Piano Concerto No. 9 in E flat major, K.271
Christian Zacharias (director & piano), Saint Paul Chamber Orchestra
2:27 AM
Strauss, Richard (1864-1949)
Der Abend, Op.34 No.1, for 16-part choir
Danish National Radio Choir, Stefan Parkman (conductor)
2:37 AM
Bloch, Ernest [1880-1959]
Schelomo - Rhapsody for cello and orchestra
Adam Krzeszowiec (cello), Polish Radio Symphony Orchestra, Lukasz Borowicz (conductor)
3:01 AM
Paderewski, Ignacy Jan (1860-1941)
Nocturne in B flat, Op.16 No.4; Dans le désert, Op.15
Kevin Kenner (piano)
3:14 AM
Ravel, Maurice (1875-1937)
String Quartet in F major
New Helsinki Quartet
3:44 AM
Holm, Peder [b.1926]
Orken og hede (Desert and Heath)
Fionian Chamber Choir, Alice Granum (director)
3:49 AM
Vivaldi, Antonio (1678-1741)
Concerto in G minor, RV.104, (La Notte), for flute, 2 violins, bassoon and continuo
Giovanni Antonini (flute/director), Il Giardino Armonico
4:00 AM
Schubert, Franz (1797-1828)
12 Ecossaises, D.299
Ralf Gothoni (piano)
4:05 AM
Tchaikovsky, Peter Ilyich (1840-1893)
Romeo and Juliet - fantasy overture
Rotterdam Philharmonic Orchestra, Valery Gergiev (conductor)
4:26 AM
Janequin, Clément (c. 1485-1558)
Crecquillon, Thomas (c.1505/15-1557)
Sermisy, Claudin de (c.1490-1562)
Four Renaissance Chansons
Vancouver Chamber Choir, Ray Nurse (lute, guitar, viol), Nan Mackie & Patricia Unruh (viols), Magriet Tindemans (viol/recorder), Liz Baker (recorder), Jon Washburn (director)
4:38 AM
Zemlinsky, Alexander von [1871-1942]
Introduzione - from Two Movements for String Quartet
Escher Quartet
4:46 AM
Mendelssohn, Felix (1809-1847)
Meeresstille und glückliche Fahrt (Calm sea and a prosperous voyage) - overture, Op.27
Bergen Philharmonic Orchestra, Simone Young (conductor)
5:01 AM
Soler, Antonio (1729-1783)
Fandango
Fredrik From (violin), Benjamin Scherer Questa (violin), Teodoro Baù (viola d'arco), Hager Hanana (cello), Joanna Boślak-Górniok (harpsichord), Dagmara Kapczyńska (harpsichord), Gwennaëlle Alibert (harpsichord), Bolette Roed (flute), Komalé Akakpo (dulcimer)
5:08 AM
Marin, José (c. 1618-1699)
No piense Menguilla ya (from Ms Mu. 727, Fitzwilliam Museum, Cambridge)
Monserrat Figueras (soprano), Rolf Lislevand (baroque guitar), Arianna Savall (soprano & double harp), Pedro Estevan (percussion), Adela González-Campa (castanets)
5:14 AM
Gotovac, Jakov (1895-1982)
Symphonic Dance "Kolo", Op.12 (1926)
Zagreb Philharmonic Orchestra, Kazushi Ono (conductor)
5:24 AM
Liszt, Franz (1811-1886)
Rhapsodie espagnole (Folies d'Espagne et jota aragone), S.254
Zhang Zuo (piano)
5:36 AM
Weber, Carl Maria von (1786-1826)
Bassoon Concerto in F major, Op.75
Juhani Tapaninen (bassoon), Finnish Radio Symphony Orchestra, Jukka-Pekka Saraste (conductor)
5:55 AM
Byrd, William (c.1543-1623)
The Bells (MB.27.38)
Colin Tilney (harpsichord)
6:02 AM
Nielsen, Carl (1865-1931)
Symphony No.6, 'Sinfonia semplice' (FS.116)
Danish National Radio Symphony Orchestra, Thomas Dausgaard (conductor)
6:39 AM
Schmitt, Matthias (b.1958)
Ghanaia for solo percussion
Colin Currie (marimba)
6:46 AM
Svendsen, Johan (1840-1911)
Carnival in Paris - Overture/Episode for Orchestra, Op.9
Bergen Philharmonic Orchestra, Ole Kristian Ruud (conductor).