Main content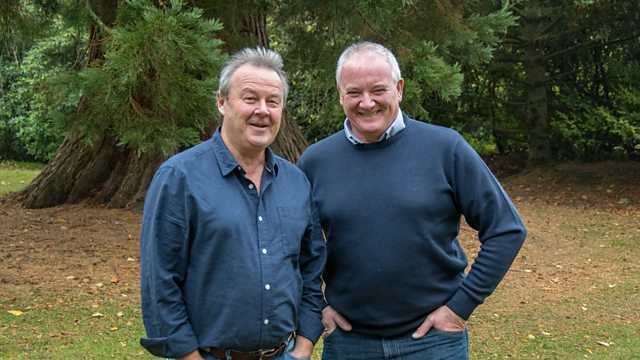 07/10/2017
Join Mark Stephen and Euan McIlwraith for the latest outdoor activities from Shetland to the Borders, plus the key stories for those who live and work in the countryside.
We get an update from the chair of the Scottish Land Commission Andrew Thin. Last week the commission held its first conference and published its three year plan. Euan finds out more.
We hear from a retired salmon fisherman about what impact he thinks large numbers of seals at Forvie Sands at the mouth of the River Ythan in Aberdeenshire have had on fish numbers. And we also hear from a Senior Research Scientist at the University of St Andrews Callan Duck who monitors the size and status of seal populations across the UK about whether seals really are bad news for fish.
Mark takes a look at some extraordinary photographs from the 1800s found in a cupboard at Lawrie and Symington's Lanark Mart.
Euan is in the Cairngorms finding out about a community bid to take over the running of the ski resort. Some locals are unhappy with the way the mountain has been managed and want to have the chance to reinvigorate the area's skiing.
Mark joins a listener on his favourite short walk on the banks of the River Clyde near Lanark.
A partnership project in the Cairngorms is bringing people together to map the state of our rarer invertebrates. Euan takes a walk in the Abernethy Forest to see if he can spot any interesting creepy crawlies that normally pass us by.
Mark discovers a hidden gem of a nature reserve in the heart of Stenhousemuir with a fascinating history.
And Euan delves into the history book to find out all about the Cruden Bay Railway.