Main content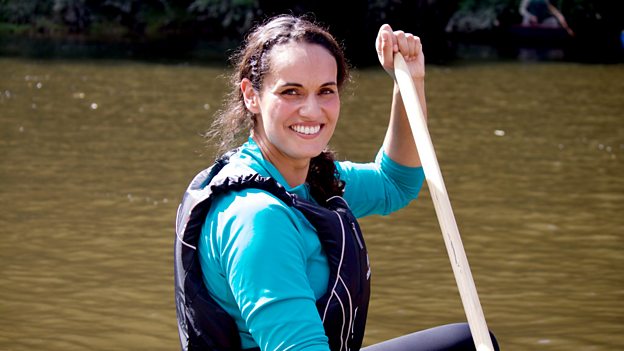 Britain Afloat
Mary-Ann Ochota discovers a history of the British people told through six of its best-loved boats.
Supporting Content
About Britain Afloat

Presenter Mary-Ann Ochota travels the waterways of Britain, discovering how boats have shaped our lives.

Britain Afloat is a six part series that explores the regional distinctiveness of boat design and the floating way of life.

It looks at boats ranging from the modest coracle – whose shape was adapted to suit individual rivers across Britain – to the imposing Thames sailing barges – boats that helped build London.

In each episode, Mary-Ann uncovers the story of a different boat's design and evolution and discovers the impact it had on the people and communities who have used it, both in days gone by, and today. 

Although many of the boats in question are no longer used for their original purposes, the series shows why they are still such an important part of 'British heritage'.   

Along the way Mary-Ann meets the people who are passionate about the boats, people who maintain traditions and are a link to past-times.

Later in the series Mary-Ann meets up with celebrated Olympians Anna Watkins and Sir Steve Redgrave, as well as veteran boat builders, learning how technology and the athletes' quest for speed continues to drive design to the limits.