Main content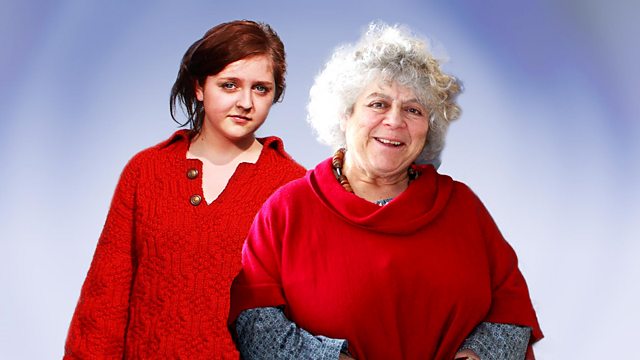 Charlotte puts aside her ego to help Lillian clear out her garage. It is not long before she spots a vintage treasure, however, and her self-interest gets the better of her.
In the throes of splitting up from her boyfriend, 29-year-old Charlotte (Helen Monks) is determined to prove she's not as self-centred as he says she is. She signs up as a volunteer to visit the elderly, expecting to be paired with a frail and needy old lady who's full of gratitude and appreciation for such a selfless act. Instead she meets 82-year-old Lillian (Miriam Margolyes), a belligerent and feisty old bat who sees through her in an instant.
Needless to say, they don't get on.
Helping Lillian clear out her garage is undoubtedly a Good Turn, but it's not long before Charlotte's self-interest gets the better of her. She spots a vintage treasure in amongst Lillian's junk and, determined to get her hands on it, attempts to manipulate Lillian into giving it to her. Not only does her plan backfire spectacularly, but it also reveals how both women are just as greedy as each other.
This four-part, two-actress comedy, written by Holly Walsh and Kat Sommers, was recorded on location and features the fantastic combination of Miriam Margolyes and Helen Monks, working together for the first time.
A Giddy Goat production for BBC Radio 4.
Credits
| Role | Contributor |
| --- | --- |
| Charlotte | Helen Monks |
| Lillian | Miriam Margolyes |
| Writer | Holly Walsh |
| Writer | Kat Sommers |
| Producer | Lucy Armitage |