Main content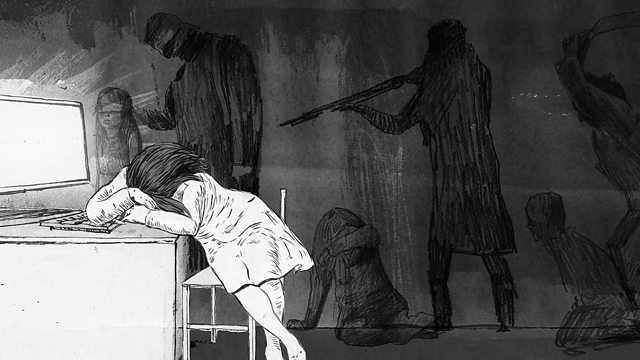 Sin-eaters
There is a price for keeping our feeds free of images that would disgust and distress us. It's paid by the individuals who filter out the horrors. These are today's sin-eaters.
Sin eating was an age old British practice carried out by those on the fringes of their communities. When someone died the sin eater would consume a ritualistic meal over the corpse and in doing so they would take on their sins. Whether they were outcasts because of this, or to start with folklorists can't say. What is known for certain though is that they were among the poorest - who else would do it?
While the practice may have died out over a hundred years ago there is a digital equivalent. Content moderators working in huge numbers across the world are fighting a losing battle both to keep horrible images from slipping into our social media feeds but also against the harm they suffer from witnessing so much gruesomeness.
Aleks Krotoski will hear about what happens when you stare into the abyss for too long.
Producer: Peter McManus.
Last on