Main content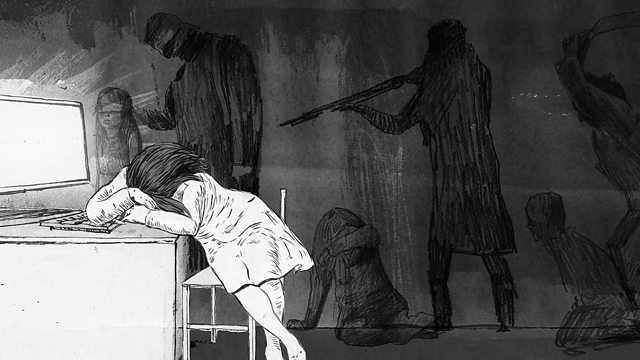 Sin-eaters
There is a price for keeping our feeds free of images that would disgust and distress us. It's paid by the individuals who filter out the horrors. These are today's sin-eaters.
Sin eating was an age old British practice carried out by those on the fringes of their communities. When someone died the sin eater would consume a ritualistic meal over the corpse and in doing so they would take on their sins. Whether they were outcasts because of this, or to start with folklorists can't say. What is known for certain though is that they were among the poorest - who else would do it?
While the practice may have died out over a hundred years ago there is a digital equivalent. Content moderators working in huge numbers across the world are fighting a losing battle both to keep horrible images from slipping into our social media feeds but also against the harm they suffer from witnessing so much gruesomeness.
Aleks Krotoski will hear about what happens when you stare into the abyss for too long.
Producer: Peter McManus.
Clips

Colin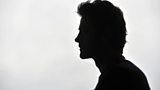 Colin is a former content moderator for a social media company. He shares his personal experience of day to day life as a moderator, what it was like dealing with a never ending barrage of horrific images and explains how, even when he left, he was a defender of the internet.


Professor Sue Black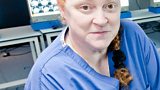 Sue Black is Professor of Anatomy and Forensic Anthropology at the University of Dundee
, founder and past President of the British Association for Human Identification and heads the Centre for Anatomy and Human Identification in Dundee. She tells us about her forensic work, how she is able to protect herself psychologically when confronted by the horrendous circumstances when investigating crime and war zones, and explains how students should be trained to build up a tolerance rather than being thrown into situations where they are confronted by the worst acts humanity can commit.
Dr Helen Frisby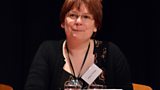 Dr Helen Frisby
is an internationally recognised expert on the history, folklore and material culture of death, dying and bereavement. She's previously appeared on The History Channel discussing Victorian funerals with Johnny Vaughan, and on BBC Radio 4 and the World Service.
Here she shares her insight into the old tradition of Sin Eating, where a person would ritualistically consume the sins of a dead person before their were buried in order to ensure they would get into
Till Krause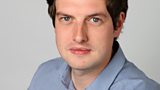 Till Krause
is an editor at Süddeutsche Zeitung Magazine and also works as a documentary filmmaker for ARTE and ARD. He has received multiple awards for his reporting about technology, science and innovation, among them the Axel-Springer-Preis, the Helmut-Schmidt-Preis and the German journalist award for reporting about computer science.
He and his colleague Hannes Grassegger wrote the article
'Inside Facebook'
, speaking to Content Moderators in Berlin about their working conditions, and how the content that they were exposed to caused drastic and lasting damage to their mental and physical health.
Professor Sarah T. Roberts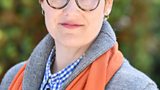 Sarah T. Roberts
is an Assistant Professor in the
Department of Information Studies
,
Graduate School of Education & Information Studies
, at
UCLA
.and an expert on internet culture, social media and the intersection of media and technology.
Sarah as conducted extensive research into "commercial content moderation," the term she coined to describe the work of those commercial content moderators responsible for making sure the photos, videos and stories posted to commercial websites fit within legal, ethical and the site's own guidelines and standards. She shares with us how integral content moderators are to the internet was we know it today, and the effect the work can have on people's mental well being.
Facebook statement in full
"By the end of this year 700 employees at Arvato in Berlin will support our community operations work by reviewing what's posted on Facebook. This is demanding work, and we will continue to do more to ensure we are giving the teams the right support, both by making sure they can escalate hard decisions quickly and by providing the psychological support they need.

Measures to ensure the well-being of employees include providing comprehensive healthcare as well as supplementary care by company doctors, psychologists and in-house social services. There are high standards and a variety of measures, which are continually developed in an open dialogue with the employees and their representatives." – A Facebook spokesperson.
Arvato statement in full
"Arvato takes the concerns and well-being of its employees at its subsidiaries seriously. This includes providing comprehensive healthcare as well as supplementarycare by company doctors, psychologists and in-house social services. We have implemented high standards and a variety of measures, which we continually develop in an open dialog with the employees and their representatives. Since the beginning of our work for Facebook in the second half of 2015, in-house social services have been available on-site. Our in-house social services provide comprehensive counseling on a wide range of topics in the professional and private sphere. Employees can make appointments for consultation or spontaneously have a conversation at any time – i.e. outside working hours as well (24/7), and upon request outside the office and/or with the participation of family members.<?xml:namespace prefix = "o" ns = "urn:schemas-microsoft-com:office:office" />
Arvato is of course subject to the Bertelsmann Code of Conduct, which affirms a clear commitment to compliance with the law and underlines Bertelsmann's standards of responsible behavior. It is the binding guideline for all employees worldwide (see: https://www.bertelsmann.com/company/essentials/code-of-conduct/).
We also regularly conduct global employee survey that are systematically evaluated and discussed. Whenever opportunities for improvement arise, we resolutely put them into action and follow up on them.
Furthermore, we cooperate fully with authorities that request information from us. This applies to visits from the State Office for Occupational Safety & Health and Technical Safety Berlin (LAGetSi) as well.
In a written report following its visit in March 2017 to our location in Berlin, the LaGetSi confirmed to us that "during the inspections, the State Office for Occupational Safety and Health and Technical Safety Berlin (LAGetSi) found no reason for the authorities to take administrative action."