Main content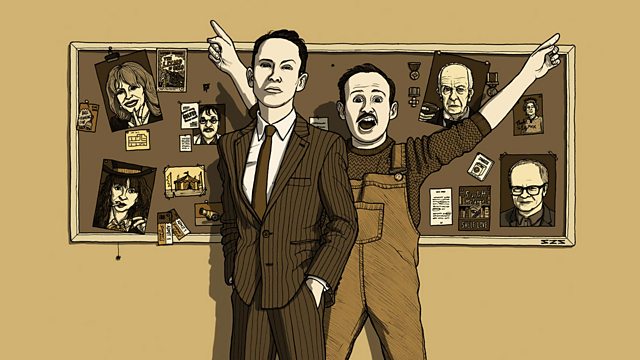 Case #96 - Community Disservice
Joanna Lumley guest stars as washed-up actress Lavinia Moncrief when the private detectives investigate a series of unexplained thefts threatening the future of a community centre.
A second series featuring acclaimed double-act Max and Ivan as incompetent private detectives for hire. Joanna Lumley guest stars.
The detectives investigate a series of mysterious thefts which threaten the very future of Nunhead Community Centre. Assisted by the permanently tired caretaker Gerry, they track the chief suspect, washed-up former B-Movie actress Lavinia Moncrief and eventually have to go undercover to infiltrate her bizarre acting classes. Also featuring bell ringers, hypnotism and a mutant komodo dragon.
Written by and Max Olesker and Ivan Gonzalez
Developed by John Stanley Productions
Produced by Ben Walker
A Retort production for BBC Radio 4.
Credits
| Role | Contributor |
| --- | --- |
| Max | Max Olesker |
| Ivan | Ivan Gonzalez |
| Lavinia Moncrief | Joanna Lumley |
| Gerry Glossop | David Reed |
| Andromedo | David Reed |
| Battle re-enactor | David Reed |
| Narrator | Lewis Macleod |
| Malcolm McMichaelmas | Lewis Macleod |
| Soulless property developer | Lewis Macleod |
| Janet from the council | Lolly Adefope |
| Bell-ringer | Lolly Adefope |
| Writer | Max Olesker |
| Writer | Ivan Gonzalez |
| Producer | Ben Walker |