Main content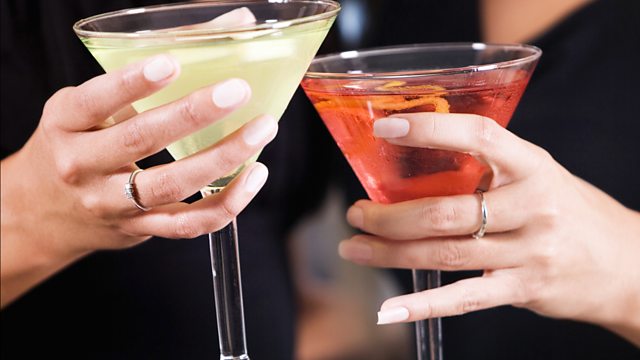 Cocktails; Broadband; Downsizing
The communications regulator wants to stop broadband providers from making exaggerated and confusing claims for their services. Rising sales of cocktails.
Choosing your broadband provider can be confusing. It's easy to drown in a sea of introductory deals, claims about speeds and jargon like gigabytes and data allowances. Today the communications regulator, OFCOM, sets out how it intends to arm consumers with facts about their contract before they sign up. They want providers to be more honest about the speeds consumers will actually get rather than just offering optimistic estimates.
The shortage of housing has come into sharp focus as politicians court the votes of young people who are struggling to get on to the property ladder. All the main parties are committed to building more homes but ideas about freeing up existing stock seem to have been kicked into the long grass. One of those was 'downsizing' - the idea that retired people might sell the family home and move into something more modest, to make space for young families. So far the idea hasn't really taken off. What would it take to persuade you to sell up and downsize?
If you've found yourself queuing for longer at the bar, chances are you're behind someone who is buying a round of cocktails. Sales are up in bars and pubs, and increased sales of gin, vodka and rum suggest we are experimenting at home too. We investigate the boom in exotic booze.
Producer: Simon Hoban
Presenter: Peter White.
Last on
Chapters
Broadband

OFCOM sets out new guidelines around the broadband services offered by providers

Duration: 06:57

Retirement Housing

Has the idea of downsizing as part of the housing shortage been dismissed?

Duration: 08:01

Speeding Fines

Listener is offered speeding awareness course instead of points; 250 miles from her home

Duration: 04:47

Street Style

Greater protection against amateur photographers having their snaps used on social media

Duration: 04:07

Cocktails

Sales of cocktails are up 10%. And we're mixing them at home too.

Duration: 08:43

MOTs

Motoring website say extending the MOT-free period for new cars could endanger motorists

Duration: 02:30

Hamilton Tickets

People who bought tickets for Hamilton moved to seats less good than the ones they bought

Duration: 05:18

Broadcast