Main content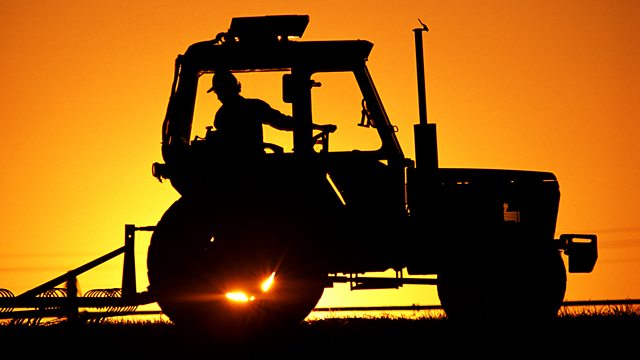 Food safety, sustainable future farming, boutique vineyard, neonics in honey.
In the wake of another food processing safety scandal, experts say reduced consumer confidence could end up impacting the whole supply chain - including farmers.
After yet another food safety scandal, could farmers end up paying the price of waning consumer confidence?
Last week, undercover footage was released that appeared to show staff at a central England plant of the chicken supplier 2 Sisters tampering with food safety records. The company subsequently suspended operations at the site in order to re-train staff. Only weeks before that, several UK supermarkets withdrew some products containing eggs, amid concerns over contamination by the pesticide Fipronil. Lynn Frewer, a Professor of Food and Society at Newcastle University, shares her take on the resulting consumer impacts and how they could affect whole whole food supply chain.
A conference in London this week is looking at how world farming can reduce its environmental impact. One of the event organisers is Compassion in World Farming - the organisation's Philip Lymbery explains the thinking behind the event; while one of the event speakers, Ruud Zanders - who runs a climate neutral egg farm called Kipster in the Netherlands - talks us through his new model.
Leicestershire isn't particularly known for its wine - but one woman is trying to change that. All this week we are talking about UK wine production on the programme and Ben Jackson has been to Rothley Wine Estates outside the village of Rothley, to speak to founder Liz Robson.
A new study of the neonicotinoid group of insecticides has show that they're present in 75% of all honey produced around the world. The study, published in the journal Science, doesn't suggest these levels are a risk to human health - everything recorded was well below legal limits for consumption: but they are levels that might impact bees. Arguments over neonics, a pesticide coated on seeds, are nothing new - but where does this latest research leave us? Charlotte asks Dr Lynn Dicks from the University of East Anglia.
Presented by Charlotte Smith, produced by Lucy Taylor.