Main content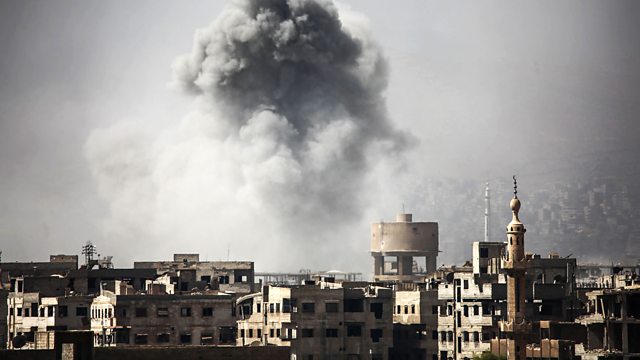 Syria seeing worst violence since Aleppo - Red Cross
In-depth reporting and analysis from a global perspective. Fighting spikes as the battle against Isis nears its end, and the government renews its campaign against opposition.
The Red Cross in Damascus tells us that Syria is seeing its worst level of violence since last year's battle for Aleppo. As banks in Barcelona consider moving to their HQs to Madrid we assess the economic uncertainty over the Catalonia crisis. We also hear from the long-time Catalan resident, Irish writer Colm Tóibín. Plus reaction to Kazuo Ishiguro's Nobel Prize for Literature, from Colm Tóibín and Rose Tremain, and the contribution of UEA's creative writing course to his success. And has Douglas Adams' invention in the Hitchhiker's Guide To The Galaxy, the Babelfish, finally moved from fiction to fact?
Picture: Smoke billows from buildings following an air strike in Eastern Ghouta, near Damascus
Credit: AFP/Getty Images.
Podcast
In depth reporting, intelligent analysis and major breaking news from a global perspective