Main content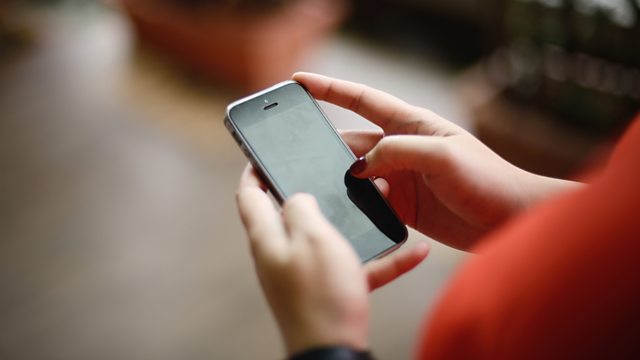 Ofcom review, Selling Barbara, Half-bottles of wine
Ofcom strengthens the rules affecting the UK's phone companies, 90-year-old Barbara challenges charities who sold her data, and the benefits of selling wine in half bottles.
New tougher rules are being set out by the communications regulator Ofcom, to raise the standards of phone companies. Some have been criticised for failing to deal adequately with complaints, making mistakes on bills and for how they treat their vulnerable customers. The new regulations will be introduced from October 2018. We ask if consumers will notice a difference.
Some of the UK's biggest charities have been criticised for selling their donor's personal information. We hear from 90 year old Barbara Smith who has been looking into the way her details were shared by charities. She will soon be presenting her investigation in a new Radio 4 documentary, Selling Barbara.
The supermarket Waitrose is offering a new range of wines sold in half-sized bottles. They say the bottles will provide the equivalent of two large glasses and be ideal for couples enjoying a "midweek evening meal". Could it really help people to drink less during the week?
Presented by Winifred Robinson
Produced by Natalie Donovan.
Chapters
Ofcom Review

Ofcom is tightening rules on nuisance calls, complaints, billing and debt collection.

Duration: 08:15

Energy Cap

A cap on gas and electricity prices could be introduced as early as this winter.

Duration: 07:59

Lloyds Overdrafts

Lloyds and Halifax customers face up to 52 percent APR overdraft fee.

Duration: 05:00

Selling Barbara

90 year old Barbara challenges the charities who sold her data for a Radio 4 documentary.

Duration: 07:19

Half Bottles

Half bottles of wine go on sale at Waitrose for mid week drinkers.

Duration: 07:28

Cosmetic Surgery

Putting right cosmetic surgery carried out abroad costs on average £13,500 per patient.

Duration: 05:46

Car Sales

Sales of new cars in the UK fell for the sixth month in a row during September.

Duration: 04:43

Selling Barbara: additional notes

Barbara Smith who is featured in this episode has written the following article about why she took part in the BBC Radio 4 documentary, 'Selling Barbara'

Like a lot of people, I send donations to charity, only small ones, but regularly. I also send donations on the spur of the moment, for a special appeal. It's only in the past few years that I have had to review my opinion of charities. I'm 90 now, and therefore appear to be fair game for all sorts of organisations. It's been a revelation!

Two or three years ago, I began to receive more and more appeals from charities of whom I'd never heard, let alone subscribed to. Then, the unsolicited presents began to arrive. One charity sent one gift a month for six months. My first impulse was to post them back. In the end, I have given them all to charity shops- ironic isn't it?

I've now discovered that charities sell (or they say pass on) names and addresses to other charities, without our permission. I discovered several charities I donate to were passing on my name and address. British Red Cross and Marie Curie say they shared my details with other charities. Another one, Smile Train, said they sold my data to 12 other charities. They've now stopped the practice.  Other charities have never shared names and addresses - Macular Society is one, and Oxfam, hasn't taken part in this for more than two decades. Now the new Fundraising Regulator and Information Commissioner's Office has put a stop to this practice.

Then, one begins to wonder about the finances of some charities. The Charity Commission researched the fundraising costs of some charities and found some were spending 80% of their income sending our begging letters. Some of those charities the Charity Commission highlighted were sending letters to me- Mother Teresa's Children's Fund and Medical Mission International, both were sending me regular gifts. Oh dear! It would seem all these unsolicited gifts are just a form of intimidation trying to make us feel guilty, trying to make us donate. These letters were making me suspicious of all charities – I began to wonder how genuine are some of these organisations?

I was so naïve; I thought that if a charity had a registered number then it was bona fide. Blatantly, that isn't always so, despite great efforts by the charity commission and others, to vet them. There are so very many different charities, it is very difficult; I appreciate that.

Then there is the problem of what I call 'charity fatigue' where even our favourite charities seem to be pursuing us for more and more money. The head of Oxfam says they aim to send two appeals per year, but explained that there are so many terrible tragedies that, perforce, they have to issue more appeals. But it can be self defeating, obviously, when we feel pressurised to contribute and resentful. Perhaps they think we're so old we're not always compos mentis.

But there are now more efforts to stop these misdemeanours, so that we know our donations are likely to be used sensibly and effectively. Every day one sees charities in action- we want to support them knowing they are well run and organised. Fortunately, the majority are- it's the others that cause the problems!