Main content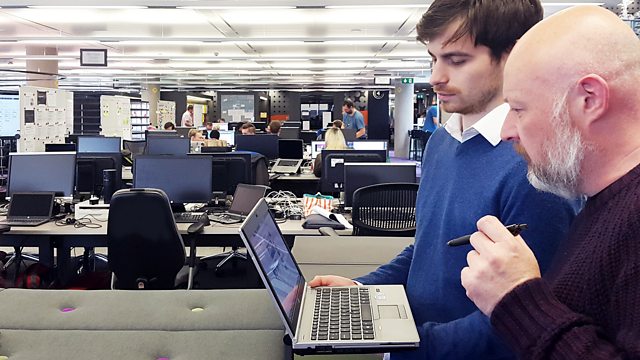 Mental health at work, Affordable funerals, Playground closures
How has improved public awareness of mental health affected people at work? The local councils taking on funeral directors at their own game. Children's playgrounds closing.
We hear new research on how mental health problems affect people at work. How far has the increasing public awareness of mental health improved attitudes among employers? Would you be willing to tell your boss if you were struggling with your mental health?
A study carried out by an insurance company suggests that the average cost of a funeral in the UK is now just over £4,000 and prices have risen by more than 70% in the last decade. Some local authorities are now stepping into the market to provide their own services, with a fixed low cost. These are quite different from the public health or "pauper's" burials carried out by local councils, these are full funerals with all the usual features, but at a lower price. What effect could this have on the market for funerals and what will it mean for traditional funeral directors?
Across England, children's playgrounds are closing. Research carried out by the Association of Play Industries, a trade body, found that between 2014 and 2016, local authorities closed 214 playgrounds and a further 234 were earmarked for closure. As many councils struggle with smaller budgets, some say they can no longer afford to maintain all of their playgrounds. But some authorities have found a way to invest in new ones. We hear how parents and children are affected when local plagrounds close, and ask how local authorities can continue to provide these important services to children.
Producer: Jonathan Hallewell
Presenter: Winifred Robinson.
Chapters
Monarch Airlines

Claims that hoteliers are demanding money from holidaymakers after collapse of Monarch

Duration: 06:01

Consumer Debt - Northamptonshire

The Midlands town named as a hot-spot for unsecured debt

Duration: 06:55

Mental Health at Work

What effect does disclosing a mental health issue at work have on the employee?

Duration: 05:29

Affordable Funerals

The local councils taking on funeral directors at their own game

Duration: 08:16

Deposit Returns

Plans for a new deposit return scheme for bottles in Scotland

Duration: 06:09

Playground Closures

Hundreds of children's playgrounds are closing across England

Duration: 08:02