Main content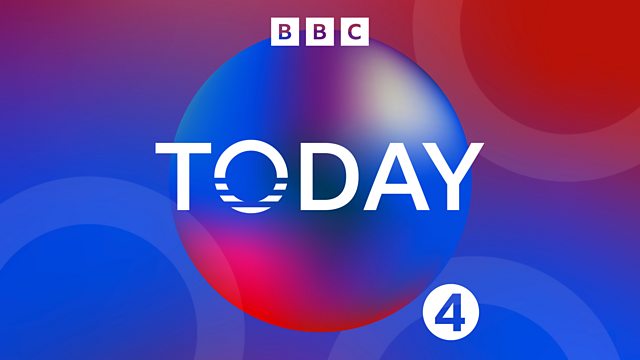 04/10/2017
Morning news and current affairs. Including Yesterday in Parliament, Sports Desk, Weather and Thought for the Day.
Last on
Today's running order
0650
There is no doubt that the mood at the Tory conference has been subdued, uncertain and lacking that key ingredient of political success - self-belief. Nick Robinson reports.
0655
US astrophysicists Barry Barish, Kip Thorne and Rainer Weiss were awarded the Nobel Physics Prize on Tuesday for the discovery of gravitational waves. We speak live to Dr Barry Barish.
0710
Catalonia will declare independence from Spain in a matter of days, the leader of the autonomous region has told the BBC. Amadeu Altafaj is the Catalan government's representative to the European Union.
0715
Later today President Trump visits Las Vegas, a city still reeling after Sunday night's shooting. Will the worse mass shooting in modern American history change the debate about gun control? The BBC's Washington correspondent Laura Bicker reports.
0720
The UK's biggest supermarket Tesco is expected to reveal a further pick-up in sales growth in half-year results this morning as its recovery gathers pace, despite the tightening squeeze on shoppers from Brexit-fuelled inflation. Bruno Monteyne is a former director in Tesco's food supply chain.
0725
Have the Tories learned the lesson from the May general election? Tim Shipman is political editor of the Sunday Times.
0730
How many more council houses are to be built and who will pay? Polly Neate is chief executive of Shelter and Andrew Whitaker is director of Home Builders Federation.
0740
Sixty years ago today the space race started with a bang when the then Soviet Union launched the world's first artificial satellite - Sputnik. Doug Millard is curator of the recent cosmonaut exhibition at the Science Museum and Helen Sharman was the first British astronaut and the first woman to visit the Mir space station in 1991.
0750
Donald Trump has described the gunman who killed 59 people in Las Vegas as a sick and demented individual with a lot of problems. Steve Israel is a former Congressman who led calls for a change in the law over gun ownership.
0810
How many more council houses are to be built and who will pay? Damian Green is first secretary of state. The BBC's political editor Laura Kuenssberg reports.
0820
Doctor Foster ended its second series on Tuesday night - it has been as popular as the first series. Alison Graham is a Radio Times TV critic and Lisa Holdsworth is screenwriter for Emmerdale, Waterloo Road and Midsomer Murders.
0830
The Department of Health is currently updating its guidance on surrogacy here in the UK to clarify what is legal - and what is not - amid widespread calls for The Surrogacy Arrangements Act 1985 to be reformed because it is out of date. Natalie Gamble is a surrogacy lawyer and Natalie Smith is a member of the advisory board for Surrogacy UK.
0840
Societies have usually failed to predict and prepare for the next kind of war. That is the basic premise of Lawrence Freedman's new book The Future of War: A History.
0845
Shift work kills you. That is a slight exaggeration but interrupted sleep patterns really matter, according to Michael Rosbash, who was awarded the Nobel Prize for medicine earlier this week.
0850
What does the next generation of Tories look like? Bim Afolami became the MP for Hitchin and Harpenden in 2017 and Ben Bradley was elected MP for Mansfield in 2017 – the first time the Tories had won it since 1923.
All subject to change.
Broadcasts