Main content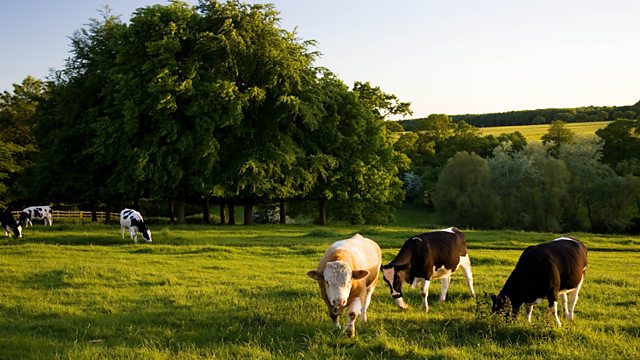 Michael Gove, Grazing, Slurry and organic wine
The environment secretary calls the CAP 'disastrous'. Is grass-fed beef good or bad for the climate? The growing stink over farm pollution in Devon. The case for organic wine.
'Disastrous' and 'wrong' were the words used by Michael Gove to describe the Common Agricultural Policy in his Conservative Party conference address. He's reiterating his promise of a 'green' Brexit for UK agriculture, but what was missing from his speech?
Are beef cattle which graze on grass good or bad for the climate? It's a long-running debate and today the Food Climate Research Network at Oxford University publishes it's report on the issue.
A row's deepening over the scale of muckspreading in North Devon. Doctors have warned one woman that her lung condition may be linked to exposure to farm waste. It comes as the local council is being asked to approve a huge slurry pit in the area.
Organic wine is an emerging business in the UK despite the challenges of growing grapes this way. One producer who has overcome the difficulties is Ancre Hill Estates in the Wye Valley where it's claimed the vineyard has it's own unique climate, surrounded by tree topped hills on all sides.
Presented by Anna Hill.
Produced by Vernon Harwood.