Main content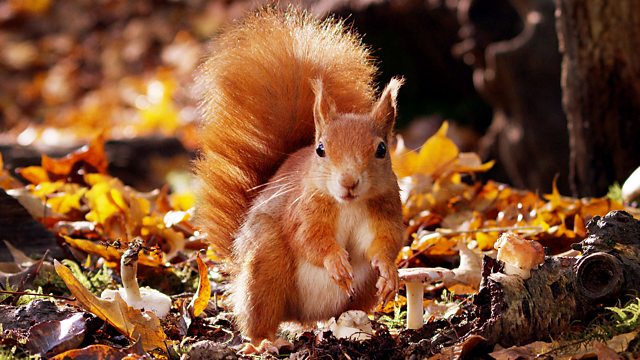 Red squirrel conservation; Viagogo; AncestryDNA
How people who bought concert tickets from Viagogo are able to get refunds from their banks, and the volunteers protecting red squirrels but with less government money to do it.
The secondary ticketing website Viagogo has been criticised by MPs and musicians for charging fans over-inflated prices for concert tickets. Some people have even been denied entry to events because the tickets were fake. Banks used to deny customers refunds - but You and Yours has new figures to suggest that banks are starting to co-operate if people have problems with Viagogo.
Online bookie 888 has been fined a record £7.8 million for allowing gamblers who had self excluded from the website to log back in and play again. We hear from a listener who self excluded, was able to log back on, and win £10,000. But his winnings were denied because he had self excluded. Is he entitled to his winnings?
We report from Grasmere in the Lake District on the efforts volunteers go to to protect Red squirrel populations. They say that government grants are now hard to access which could threaten their conservation efforts.
We have the latest on our story about genealogy website AncestryDNA, who were keeping samples of customer's saliva. It was written in the small print and the website has now removed it, but we've found customer's DNA is still being stored unless you ask for it to be destoyed.
More than a dozen car manufacturers in the UK have launched scrappage schemes - where you trade in your old car and get a discount on a new one - but we investigate how some of these deals mean your car is sold on and not scrapped at all.
And, we have the latest on the court ruling deciding sleep-in carers for people with learning disabilities should be paid the minimum wage instead of a £35 flat fee. The government has delayed its decision on whether care homes should pay £400 million in back pay to carers. But how are these carers coping in the meantime?
Chapters
888.COM

The customers whose winnings were voided after being allowed back on betting sites

Duration: 07:04

Monarch Airlines

The airline has ceased trading and its 300,000 future bookings have been cancelled

Duration: 03:45

School Gardening

Schools go for the good life by growing and cooking their own produce

Duration: 05:20

Ancestry.com

The leading DNA genealogy testing service is storing customers' data forerever

Duration: 06:00

Squirrels

Volunteers working to protect red squirrel habitats are often reliant on donations

Duration: 07:53

Viagogo

You & Yours reveals the banks who are fighting back against the ticketing company Viagogo

Duration: 05:07

Scrappage Schemes

While many car companies have scrappage schemes, not all of the cars are being scrapped

Duration: 05:39