Main content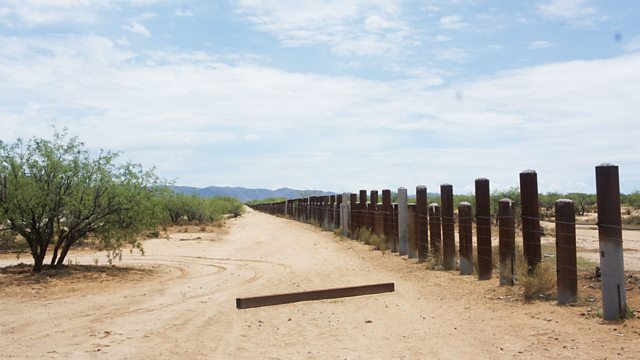 Tohono O'odham tribe and Trump's wall, Christians return to Iraq, Anglican communion meets
Sunday morning religious news and current affairs programme, presented by Emily Buchanan.
Emily Buchanan hears from John Ponitfex from the charity Aid to the Church in Need. He's just returned from Nineveh Plains where he says thousands of Christians to are returning home now that Daesh have been forced out of the area. What is the future they are facing? What impact has the recent Referendum on Kurdish independence had on them?
The Tohono O'odham are a federally recognised American Indian Nation in South Western Arizona. The word Tohono O'odham means 'desert people.' Prior to the mid 19th century their lands stretched right across the Sonoran desert into Mexico. Since then, a 62 mile border has divided the community in two, but this border has been semi-permeable with tribal members continuing to travel to their ancestral lands. President Trump's plan for a fortified wall threatens that. Penny Boreham reports.
The leaders of the Provinces within the Anglican Communion meet in Canterbury on Monday. Three of them will stay away because they believe they can no longer remain in fellowship with the Anglican church in USA and the Scottish Episcopal church who have approved gay marriage, and with Canada which looks set to do so. Sanctions against the SEC are likely to be announced on Tuesday. The BBC's Religious correspondent Martin Bashir is following the conference.
Helen Grady reports from Italy where Muslims are struggling to find places to pray together, and Trevor Barnes reports on the impact of the Balfour Declaration on religious communities in the Middle East.
Producers Rosie Dawson and Louise Clarke-Rowbotham
Series Producer: Amanda Hancox
Photograph by Phia Saban.
Last on
Chapters
Anglican Communion

The leaders of the Provinces within the Anglican Communion meet in Canterbury on Monday.

Duration: 05:51

Mexico Wall

The American Indian Nation of Tohono O'odham say the wall will threaten ancient traditions

Duration: 06:31

Church In Need

Emily Buchanan hears from John Ponitfex from the charity Aid to the Church in Need.

Duration: 04:15

Balfour Declaration

The impact of the Balfour Declaration on religious communities in the Middle East.

Duration: 07:52

Common Good

Two Christian thinkers share their view of what's needed to build a better society.

Duration: 07:14

Italy & Islam

Helen Grady reports from Italy where Muslims are struggling to find places to pray.

Duration: 05:19

Archbishop of Canterbury

Harriet Sherwood responds to comments made by Justin Welby on Radio 4's Today programme.

Duration: 04:49

Broadcast

All the colours of the rainbow