Main content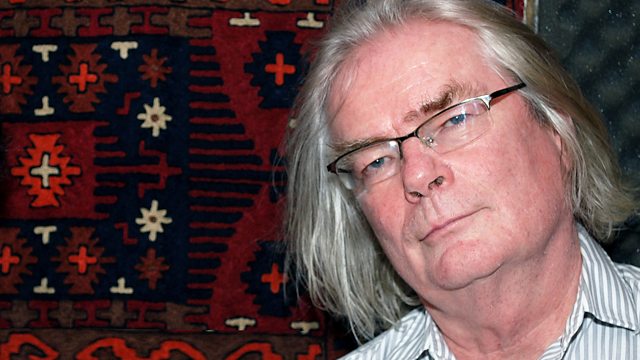 Maurice Riordan
As part of the BBC's Poetry Weekend, Michael Berkeley's guest is Irish poet Maurice Riordan who talks about the music that inspires him.
Maurice Riordan is a poet much preoccupied with time - how time suddenly stands still, or speeds up, or loops you back in dreams to childhood - in his case, to the countryside of County Cork where he grew up. It's a theme he's explored in four prize-winning collections of verse, alongside translations and a series of anthologies - including an anthology of very early Irish poetry, scribbled by Irish monks in the margins of Latin texts. In his day job, he's professor of poetry at Sheffield Hallam University and was until recently editor of Poetry Review.
In Private Passions, Maurice Riordan talks to Michael Berkeley about his childhood in the "horse-drawn, candle-lit" Irish countryside and the music which inspires him, beginning with the Gregorian Chant he heard as a young altar boy. We hear the haunting unaccompanied voice of the traditional Irish singer Darach Ó Cathain, and of the Traveller and banjo player Margaret Barry. Other choices include Debussy, Piazzola and Samuel Barber. Ian Bostridge sings an aria from Monteverdi's Orfeo, begging the boatman Charon to carry him to the underworld: a metaphor, Riordan believes, for what poets do. They take you, he claims, deep down into the underworld of the unconscious. To illustrate this, he reads "The January Birds", a poem about hearing birds singing in a local cemetery:
The birds in Nunhead Cemetery begin
Before I've flicked a switch, turned on the gas.
There must be some advantage to the light
I tell myself, viewing my slackened chin
Mirrored in the rain-dark window glass,
While from the graveyard's trees, the birds begin...
Produced by Elizabeth Burke
A Loftus production for BBC Radio 3.
Six mind-expanding music podcasts to download in 2019
Archive Unlocked: Two Decades of Private Passions