Main content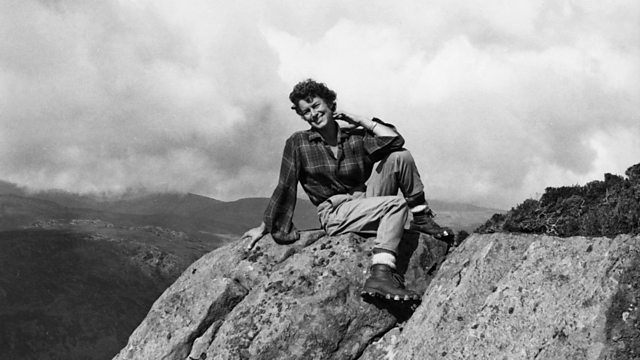 Give Me Space Below My Feet
Is it possible to take 93-year-old mountaineer Gwen Moffat climbing again? Can Helen Mort recreate the sensation through an original poem and binaural sound?
Is it possible to take the legendary climber 93-year-old Gwen Moffat back up into the mountains? Gwen was Britain's first ever female mountain guide and only gave up scaling peaks in her eighties, but set us a challenge: to give her the sensation of climbing once again, from the comfort of her armchair.
In a new poetry commission, Helen Mort attempts to do so by weaving Gwen's memories with an original poem and binaural recordings she made of a climb in Langdale in the Lake District.
Binaural stereo allows you to enter a three dimensional world, it is an immersive experience which allows you to hear, exactly as Helen did on her climb, to the wind whistling past her ears as she teeters on the rock face.
So put on your earphones for the full effect and don't look down as we attempt to transport Gwen back to her heady days of adventure and freedom. Can we give her the feeling of...space below her feet?